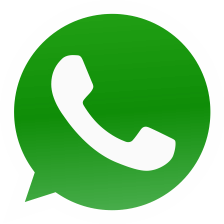 Quick Connect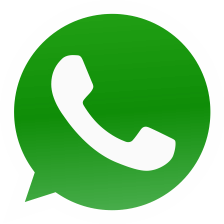 Whatsapp Now

+91-8699886998
Join IBT for Best Bank Coaching in Chandigarh for Bank PO/Clerk
Updated on 20 Oct 2021 by Sakshi
About IBT Chandigarh
Upcoming Batches
Our Infrastructure
Our Facilities
Special Features
Bank PO/Clerk Coaching
Bank Exams
About SBI Exams
About RBI Exams
FAQs of Bank Coaching
Contact Us
Want to realize triumph in BANK, IBPS PO, IBPS CLERK, SBI PO, SBI CLERK 2021? Join IBT Chandigarh
IBT Classes in Chandigarh has the best outcomes of coaching in Bank Exams like IBPS PO, IBPS Clerk, SBI PO, SBI Clerk, RRB, RBI for the last few years. IBT Chandigarh focuses on the skills needed to succeed in Bank exams. If you wish to get the best bank coaching in Chandigarh or join an institute of higher training to crack top-level bank exams, you will need to join our center and reach a target to crack pre, mains, and final interview exams.
Click on the underneath button for detailed information about the upcoming bank batches:
IBT Chandigarh Infrastructure
IBT Institute is not only known for the best bank PO coaching in Chandigarh but also for its infrastructure as well. Bank coaching classes at IBT Chandigarh ensure success in IBPS, SBI & RBI Bank Exams.
| | | |
| --- | --- | --- |
| | | |
| Front Desk View | Center's Inside View | Smart Classrooms |
Facilities at IBT Chandigarh
Experienced Trainers

IBT Chandigarh has a team of Experienced Faculty members who have years of teaching experience.

Bank Exam Qualified Faculty Members

Online Computer Lab

Our computer lab provides the exact simulation of a Real Exam..! Student can practice for unlimited hours.

Online Lab equipped with Hi- Tech Computers

Life-Time Membership Card

IBT Chandigarh offers Life Time Membership Facility. Student can enjoy Classes till selection.

Membership Card to ensure Selection
IBT Chandigarh Faculty Members
Join IBT for Bank Coaching in Chandigarh to crack the exam in the first try.
| | | | |
| --- | --- | --- | --- |
| Name | Subject | Qualification | Experience |
| Mohit Garh | Quantitative Aptitude | M. Tech | 6 Years |
| Sumit Mishra | Quantitative Aptitude | B.Tech | 7 Years |
| Kanwaljit Singh | Reasoning Ability | B.Tech(EC) | 5 Years |
| Harjeet Singh | General Knowledge | MA Geography | 5 Years |
| Anamika Sharma | Reasoning Ability | MBA | 4 Years |
| Nitin Deep | English Language | MA (English) | 12 Years |
| Natasha Kashyap | English Language | MA (English) | 3 Years |
| Firdousa | Science | Phd MSc. (Chemistry) | 5 Years |
| Surinder Kumar | Economics | MA (Economics) | 17 Years |
| Vikas Gill | Haryana GK | B.Tech (CS) | 4 Years |
| Md. Najeeb Alam | General Knowledge | MA History | 8 Years |
Highest Selection Rate - For the past few years, IBT has been uplifting selection rates in different bank exams such as SBI PO, SBI Clerk, IBPS Clerk, IBPS PO etc.

ISO Certified Institute - IBT is an ISO Certified institute working progressively to match the latest education standards. Get the best banking coaching in Chandigarh by joining IBT.

Result Oriented Approach - IBT focuses on a result-oriented approach to enlighten the future of the budding youth and guide them to crack banking exams.

Doubt Clearing Sessions - IBT arranges doubt clearing sessions for the students to grasp a better understanding of every topic.

Monthly Guest Lectures - IBT organizes monthly guest lecturers to inspire and inform students about cracking bank exams with quality guidance.

Computer Lab Facility - IBT has well-mechanized computer labs where students can effortlessly practice mock test series on an online platform.

Daily Assignment - IBT provides Daily assignments after the classroom lectures to discuss the topic at length with the students to promote thorough learning.

Weekly Time Table - IBT updates the batch-wise weekly timetable on the official website and shares the same with the students in advance to assist them to attend the classes on time.

11 Years Of Experience Or Existence - IBT has been running ban coaching classes in Chandigarh for the last eleven years. We have an outstanding success rate with more than 60 percent of our students qualifying for various bank exams.

100+ Coaching Centers all over India - IBT has 100+ Coaching Centers all over India which makes it easy for the candidates who wish to relocate at any time to another location. Transfer of center facility is provided to the students to continue the classroom coaching at their respective location.
Free Study Material

IBT provides free Study Material to all the students. Books Kit contains 10-12 Books which is updated on a regular basis.

India's Best Selling Study material.

Online Test Series

IBT provides free Online Test Series contains 1000 Online Tests for Banking Examination

Tests very close to the Final Examination.

Free Monthly Magazine

IBT provides free Monthly magazine to all the students. The magazine contains Current Affairs, Banking Awareness, and Mock Tests.

Best Magazine for Competitive Exams.
The banking sector has its own importance amongst students. Due to the best job security, most of the students are inclined towards it. This kind of job helps them to get a great lifestyle and added allowances too. To accomplish such dreams, IBT made many efforts for the students in the form of bank coaching classes in Chandigarh and other regions of India. IBT Chandigarh is a hub to render outstanding Bank Coaching in Chandigarh by giving a well-weaved Study Module for various bank exams such as IBPS Clerk, IBPS PO, SBI PO, SBI SO, SBI Clerk, RBI Assistant, etc. IBT has introduced three new branches in Laxmi Nagar, & Jangpura for IBPS clerk special classes, SBI clerk special classes, IBPS PO special classes, and much more. The brand has a reputed name in this industry for a long time.
IBT Institute is offering the best coaching for Bank PO, Bank Clerk, and Bank SO with competitive study material to match the latest exam pattern and syllabus. Faculty members are well-versed with the banking exam pattern and most are from the banking sector. The student-friendly atmosphere is created to get the best outcomes for them to crack the exam. A free library facility is provided to encourage dedication and enthusiasm in the students. Free online test series are provided to train them to appear in the online test mode of Bank Exams. Regular doubt sessions are conducted by the existing faculty members to give comfortable learning to the students.
The banking sector is considered as lucrative, esteemable and financially stable amongst government sectors of India. Every year lakhs of candidates appear for banking exams to secure a designated position in a public bank. There are three main bodies i.e. IBPS, SBI and RBI that conducts banking exams to hire capable personnel to various positions. There are a plethora of reasons that induce youngsters to appear for the bank exams such as fat salary, retirement benefits and luxurious amenities.
Do you want to join bank coaching in Chandigarh? If yes, then link with IBT institute. Availing coaching from IBT institute will help you clear the banking exams with flying colors. We have adept teaching faculty who roll up their sleeves to answer the query of every student. Our cut-edge teaching methodology promotes interactive learning in the class. IBT institute conducts various mock tests to brush up on the caliber of students. Additionally, we provide relevant study material that can help you ace banking exams. So, let the sweet fragrance of success get into your heads by joining IBT.
IBPS is an acronym for Institute of Banking Personnel Selection (IBPS), it is a self-governing that conducts recruitment exams for all public sector banks except the State Bank of India (SBI). The guiding and governing body for IBPS examinations is the Finance Ministry of India, RBI and NIBM. Additionally, there are skilled representatives from insurance companies and public banks who actively take part in the whole constructive decision-making process.
Exams Conducted by IBPS
A probationary officer is an entry-level employee whose responsibility is to look after the business of the bank and its development. To become an IBPS PO, you need to crack three phases of the IBPS PO exam i.e. prelims, mains and interviews. An aspirant needs to clear the sectional cut-off for prelims and mains to qualify for the IBPS PO exam. IBT offers the Best coaching for Bank PO in Chandigarh.
IBPS Clerk is responsible for performing tasks based on data entry and miscellaneous clerical works that come up daily in the banking sector. The banking exam for IBPS clerks is conducted in two phases i.e. prelims and mains. Candidates are not required to go through a personal interview to secure this job. The exam syllabus for IBPS clerk prelims and mains is similar to the IBPS PO exam.
IBPS SO exam is conducted for hiring Specialist Officers in the field of IT officer, Agricultural Field Officer, Law Officers, IT Officers, Marketing officers, HR and Rajbhasha Adhikari. This exam is conducted in three phases i.e. Prelims, Mains and Personal interview. The exam syllabus is different for each officer's position.
IBPS RRB Officers/Assistant
Every year IBPS conducts IBPS RRB exams for hiring employees to the Regional Rural Banks (RRBs). This exam is conducted in three stages - preliminary exam, mains exam and personal interview. Proper time management and good intellect can help you score high marks in every phase of the exam.
On the other hand, IBPS RRB assistants are responsible for handling withdrawals & deposits, handling receipts and managing emails. Selection of RBI Assistants is done on the basis of prelims and mains exam. The shortlisted candidates are provisionally allotted to one of the RRB's top-listed vacancies. They are further enrolled according to merit-wise preference.
The State Bank of India is regarded as the largest commercial bank in the country in terms of employees, assets and deposits. The government of India owns the SBI. It is known for providing a wide range of general banking services to its clients. The State Bank of India conducts exams like SBI PO, SBI SO, SBI Clerk to recruit employees to various positions. If you are dreaming of cracking any of these exams, then IBT is there to help you. We have well-experienced and intellectual teachers who have in-depth knowledge of banking exams. IBT has a warm infrastructure that'll help you study in a hassle-free environment. Additionally, we conduct smart classes for a better understanding of students. So, fulfill your dream of becoming a bank employee with IBT's valuable guidance.
Exams Covered Under SBI
SBI PO (Probationary Officer) is responsible for regulating the business of the SBI. The State Bank of India conducts SBI PO exam every year to hire probationary officers. Interested and eligible candidates are required to channel through three stages of the exam i.e. Prelims, Mains and Personal interview along with group discussions. Shortlisted candidates can be posted to any branch of State Bank of India.
SBI clerk is wholly responsible for managing client interactions and managing data entry operations. Clerks in SBI play the role of cashiers, depositors and various types of front desk positions. The SBI clerk exam is conducted by SBI to hire personnel for Junior Associates positions. This exam is conducted only in two phases i.e. prelims and mains. Candidates need to clear both exams to secure the job of SBI clerk.
The State Bank of India conducts SBI SO exam to recruit Specialist Officers for different departments every year with the proper exam format. The job profile of a SBI SO is one of the most prestigious positions in India. Candidates are selected on the basis of merit and vacancies in the respective departments.
The Reserve Bank of India is the apex bank of India that controls and regulates other banks of India. It is responsible for the supply of Indian currency. RBI works to promote the economic development of India. RBI conducts various exams to recruit various positions in different departments. The exams conducted by the Reserve Bank of India are RBI Grade-B and RBI Assistant. If you are planning to appear for the RBI exam, link with IBT. Our highly experienced teaching faculty pour special efforts to ensure students' success in banking exams. We conduct various mock tests to assess the performance of students and provide relevant guidance to improve their weak points. Join IBT for the best bank coaching in Chandigarh to accomplish your goals.
Exams Conducted by RBI
The Reserve Bank of India conducts a common recruitment examination for the designation of Grade B officers. RBI Grade B exam differs from other bank exams. It is regarded as the most respected job in India. RBI Grade B exam conserves a virtuous level of difficulty and has a different procedure in phase-II while comparing to other banking exams. At IBT Chandigarh, we cater valuable coaching classes and study material for the sure-shot success of candidates in the banking exams.
The Reserve Bank of India conducts the RBI Assistant exam to hire candidates for the post of assistant. Selected candidates are posted to various locations across the country. Eligible candidates can apply for the post of RBI assistant through the official website. This exam takes place in three phases i.e. preliminary, mains and language proficiency test. Candidates are required to clear one phase before proceeding to the next one.
Ques-1 How much IBT Chandigarh Charge for a Bank coaching course?
Ans: The fee structure is competitive and reasonable at IBT Chandigarh and suits every pocket. For more details, you can contact the counsellor as it varies from your requirement and the exam you want to pursue. Generally speaking, fee at IBT Chandigarh for Bank course is 10,000 - for the entire course, depending upon your choice and preferences.
IBT has various options for Bank coaching courses in Chandigarh addition to coaching one can enroll for online test series and extra sessions for doubts. There is an option for a weekend course.
Ques-2 What is the duration of banking coaching course at IBT Chandigarh?
Ans: Full time course for Bank Coaching has 4 to 5 months duration which includes practice and doubt sessions for the continual assistance to the students before the exam date.
Ques-3 What are the eligibility criteria to enroll in an IBPS PO Banking exam?
Ans: Candidate eligible to enroll in an IBPS PO Banking exam should be a graduate with minimum of 60% with age limit between 20-30 years.
Ques-4 How much does a PO earn and what are the job placement opportunities in Chandigarh?
Ans: Bank PO gets a starting salary of Rs. 5.5 lakh per annum as prescribed by IBPS. The bank aspirants who qualify the written exam and interview are appointed in public sector banks and also by other members listed by IBPS society such as RBI, NABARD, SIDBI, LIC and other cooperative banks. IBT Chandigarh also offers the placement opportunities in all the other agencies that IBPS is listed with.
Ques-5 What is the various banking exams held by the IBPS?
Ans: There are different banking positions for which IBPS conducts exams such as probationary officer (PO), clerical post, BOB, SO, etc. The candidate gets the placement in a nationalized bank or a financial institute depending upon the exam qualified.
Ques-6 Why consider an IBPS exam?
Ans: In India, banking job are most sought jobs as they guarantee job security as well as better career progression. In addition, bank employees enjoys lots of perks and allowances like leased accommodation, traveling allowance, medical aid, coverage under the new pension scheme along with attractive salary package.
Ques-7 What services can I expect from a professional coaching institutes like IBT in Chandigarh?
Ans: In IBT Chandigarh, experts will help students in the most comprehensive way, from enrolling for the exam to preparing for the interview. Like every top-ranked institute, IBT Chandigarh offer competent study materials, conduct online tests on regular basis along with online teaching facilities. These significant factors help students in gaining a better insight about the exam and give them desired confidence to face the exam pressure.
Select IBT for Bank Coaching In Chandigarh. We are a top institute for providing the best Bank coaching in Chandigarh with expert faculties.
Address :
SCO - 80-82, 2nd Floor, Sector 34A, Chandigarh, 160022,
Chandigarh,
Punjab - 160022
India.
Tel: 8699886998
Email: ibtchandigarh@gmail.com
SBI Clerk
The State Bank of India invites applications to fill up vacant clerical posts. State Bank of India released the Recruitment notification for eligible Indian Citizens for appointment as Junior Associates (Customer Support and Sales) in clerical cadre. State Bank of India had issued an official notification on 26th April 2021 for SBI Clerk 2021 Examination. Candidates can find here factual information regarding SBI Clerk 2021 recruitment exam. SBI Clerk 2021 Notification