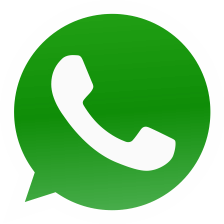 Quick Connect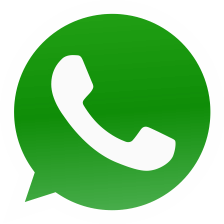 Whatsapp Now

+91-9779775596
About IBT Chandigarh
IBT Infrastructure
Facilities at IBT Chandigarh
New Batches
Special Features
NDA Notification
About Exam
How to Prepare
Important Links
FAQ
IBT Offers Best NDA Coaching in Chandigarh
IBT Institute offers top-notch NDA coaching in Chandigarh for a long time now. IBT institute has enough experience to cater to the competitive job exams for the defence sector for the last 10 years. We have shown the best outcomes by getting more than 70 percent of our students to qualify for defence jobs every year. It is rendering the best NDA exam coaching in Chandigarh. Our faculty members are well-educated and highly experienced which has made us successfully extend the NDA Coaching in Chandigarh along with other government job exams. Join IBT for the best NDA coaching in Chandigarh.
Why IBT for NDA Coaching in Chandigarh?
IBT is an apex for NDA coaching classes in Chandigarh. We offer excellent result-oriented classes for the NDA exam. The study modules of NDA classes in Chandigarh are framed on the basis of the latest exam pattern and syllabus. We have some salient features that attract the aspirants of the NDA exam. For clearing the exam, you can join the best NDA coaching in Chandigarh.
IBT Chandigarh Infrastructure
IBT is known for providing the best NDA Coaching in Chandigarh. It is the best NDA coaching center not only in terms of study but in terms of infrastructure as well. You can avail best NDA coaching classes in Chandigarh.
| | | |
| --- | --- | --- |
| | | |
| Front Desk View | Center's Inside View | Smart Classrooms |
Highlights of IBT Institute
100+ Centers across India

10 Years of Presence

1 Lakh+ Success Stories

ISO 9001: 2008 Certified Coaching Institute

10-12 Book Materials (for NDA Coaching in Chandigarh)

100+ Class Assignments

100% Topic coverage

100% successful Algorithm

Four Level Practice Program to clear any competitive exam

Computer Lab with more than 1000+ Computer systems (in all branches)

Library with about 8000 Books (Biggest library among all NDA Coaching Institute in Chandigarh)

Classes from relevant fields experts

Online YouTube Channel- makemyexam

Four Level Practice Program to clear any competitive exam

IOS and Android App for 24*7 practice.
Other Features that make IBT the best NDA Coaching Classes in Chandigarh
Providing Individual attention

Forms small batches with eminent education

Organizing weekly doubt-clearing sessions

Giving weekly mock session to analyze the performance of the students

The comprehensive study material for improved NDA Coaching in Chandigarh

Organizing guest lecturers for the best outcomes

Giving a friendly and healthy environment for the students

Free Library Facility

Mock tests are prepared in the house under the supervision and guidance of the subject experts
Experienced Trainers

IBT Chandigarh has a team of experienced faculty members who have years of teaching experience.

Bank/SSC Exam Qualified Faculty Members

Online Computer Lab

Our computer lab provides the exact simulation of a real exam. Students can practice for unlimited hours.

Online Lab equipped with Hi-Tech Computers

Life-Time Membership

IBT Chandigarh offers a lifetime membership card facility. Students can enjoy classes till selection.

Life-Time Membership Card to ensure Selection
Join IBT for NDA Coaching in Chandigarh to crack the exam on the first try. Faculty members are well qualified in their respective fields which helps you to provide best NDA coaching classes in Chandigarh.
| | | | |
| --- | --- | --- | --- |
| Name | Subject | Qualification | Experience |
| Keshav Katoch | GS | MA Geography | 6+ Years of Experience |
| Yogesh Redhu | Quantitative Aptitude | B.Tech | 6+ Years of Experience |
| Nitin | English | MA English | 12+ Years of Experience |
| Firdousa | Science | Ph.D./MSc Chemistry | 5+ Years of Experience |
| Surinder | Economics | MA Economics | 17+ Years of Experience |
Special batch for NDA Coaching Classes at IBT Chandigarh
We are going to start fresh batches for the NDA exam soon. IBT staff is highly appreciable and knowledgeable. Anyone can easily learn and understand the comprehensive topics under the supervision and guidance of highly educated faculty members. All of the staff members have enough experience in their related field. The study material provided during NDA Coaching in Chandigarh is comprehensive enough to make the concepts clear in an easy way.
It is not very easy to clear the NDA examination by self-study. Professional guidance and training are necessary to enlighten the way of success. There are several strategies, tips, and trick which enhance the performance of candidates in relation to speed, accuracy, and precision which are only available at best and prompt NDA coaching institute in Chandigarh.
Special Features at IBT Chandigarh
Free Study Material

IBT provides free Study Material to all the students.

India's Best Selling Study material.

Online Test Series

IBT provides free Online Test Series contains 1000 Online Tests

Tests very close to the Final Examination.

Free Monthly Magazine

IBT provides a free Monthly magazine to all the students.

Best Magazine for Competitive Exams.
Our Testimonials
Manveer Singh
One of the leading Coaching institutes for preparing any type of competitive examination. Their computer lab facility and study material is the most magnetizing factor among all. They are best in solving students' queries with their smart thinking and result-oriented approach.
Manav Arora
All in all, it was worth investing in because of their remarkable academic support. They conduct counseling sessions that motivate students to work out of the comfort zone and achieve the impossibilities of life. They have great expertise owing faculties who know how to handle students and solve all their queries.
Why is the IBT Institute is considered as one of the prominent best NDA coaching institutes in Chandigarh?
ISO Certified Institute-IBT Institute is a well-known ISO-certified training platform progressively working to match the ongoing trends in the entire education sector.

Result-oriented approach- IBT Institute is passionately working on a result-oriented approach for transforming students' dreams into reality. For better results, students can visit the NDA coaching center in Chandigarh.

Fascinating Infrastructure- Not just training procedure, but the infrastructure is also playing a dominant role in attracting students to become a part of IBT.

Computer Lab Facility- IBT is equipped with modern technologies such as a high-tech computer lab to help students give online mock tests weekly.

Mock test series- Experienced faculties at IBT Institutes conducts mock test series to prepare students for the actual examination. Mock test conduction often provides a basic glimpse to students about the approaching examination.

Doubt Clearing session- IBT conducts proper doubt clearing classes to receive productivity and encourage results in the competitive examinations.

Daily Assignment- Professional in IBT offers daily assignments to clear the doubts of the student and encourage them to score great marks.

Study Material- Faculties at IBT provide crisp and standardized study material which are perfectly aligned to the latest NDA examination trends.

English speaking classes- Here, IBT students are required to speak fluent English so that students can set up a base in the NDA exam. IBT believes in preparing students to a great level with remarkable skills in hand.

Monthly Tests- IBT takes proper monthly tests for every module so that candidates can perform well in the exam.
National Defence Academy Entrance exam is a well-known examination attempted by 12th persuing and pass out candidates. NDA Exam is a great opportunity for candidates who want to make their shining career in the Indian Defence forces. The students are given the option to choose from Army, Navy, and Air Force at the time of form filling. The candidates are selected on the basis of their performance in the NDA Exam and SSB Interview round. It is held twice a year in April and September by Union Public Service Commission. After taking into account various aspects of the prevailing scenario, the Union Public Service Commission has decided to conduct the NDA & NA Examination (II) in the month of November 2021.
The NDA exam is only for those aspirants who want to serve the Indian Navy, Air Force, and Army selflessly. IBT Institute has become a favourite learning hub for best NDA coaching in Chandigarh. IBT provides the best training for NDA exams by providing well-qualified faculty members, comprehensive study material, weekly mock tests, and doubt sessions at regular intervals. For more benefits, students can visit the NDA coaching center in Chandigarh.
NDA Notification
The official notification of the NDA(II) 2021 Exam released by UPSC on June 9th,2021. The online application starts on June 9th,2021 and ends on June 29th,2021. The eligible candidates have availed the opportunity to fill in the NDA Exam 2021 by visiting the official website at http://upsc.gov.in.
If you need to know more about the exam details, the same can be noted by visiting the official website. You can also check the latest exam pattern and syllabus from the official notification. Candidates can download the official notification from the given link:
Click here to download the official notification
This NDA & NA Examination (II), 2021 will now be held at 75 Centres across the country by the Union Public Service Commission on November 14th,2021 in two shifts (morning and evening). Join IBT for top-notch NDA coaching in Chandigarh. For more details, aspirants can check the official press notice released by UPSC:
Click here to check the official press notice
NDA Exam Dates
The schedule for the NDA(II) exam 2021 is given below:
| Activity | Dates |
| --- | --- |
| Notification Release | June 9th,2021 |
| Last Date for registration | June 29th,2021( till 6:00 PM) |
| Admit Card Released on | 3 weeks prior to the exam date |
| Reschedule NDA Exam Date | November 14th,2021 |
Candidates can apply online from the link given below:
These are five important criteria that a candidate must fulfill in order to be eligible for the NDA. The parameters are given below:
1. Nationality:
The candidate must be an unmarried and must be:
Citizen of India

Subject of Nepal
2. Age Limit: Minimum 16.5 years Maximum 19.5 years.
3. Educational Qualification: The educational qualifications vary according to the post is listed below:
Army wing of National Defence Academy: 12th Class pass of the 10+2 pattern of school education or equivalent examination conducted by a state education board or a university.
Air Force and Naval Wing of National Defence Academy: 12th Class pass of the 10+2 pattern of school education or equivalent with Physics and Mathematics conducted by a state education board or a university.

Candidates who are appearing in the 12th Class under the 10+2 pattern of School Education or equivalent examination can also apply for this examination. But they must possess their 12th certificate at the time of document verification.
NDA Vacancy Details
NDA vacancies are provisional and subject to change depending upon the availability of training capacity of the National Defence Academy and Indian Naval Academy. The division of vacancies is explained below:
Name of the Academy

Number of vacancies allocated by UPSC

National Defence Academy (NDA)

Army: 208

Air Force: 120

Navy: 42



(370 in total including 28 for ground Duties)

Naval Academy (10+2 Cadet Entry Scheme)

30

Total

400
NDA Application Fee
The NDA fee structure is explained in tabular form below:
| Sr.no. | Category | Application Fee |
| --- | --- | --- |
| 1 | General and Others | Rs. 100/- |
| 2 | SC/ST | Nill |
| 3 | The sons of serving/ex-Junior Commissioned Officers/Non-Commissioned Officers/Other Ranks of Army and equivalent ranks in the Indian Navy/Indian Air Force are also not required to pay the prescribed fee if they are studying in Military School (formerly known as King George's School)/Sainik School run by Sainik Schools Society. | Nill |
Candidates can pay the examination fee online using any visa/master debit or credit card issued by any bank/institution.

Candidates can also pay the examination fee in cash at any branch of the state bank of India using the pay-in-slip generated by the online application process.

The payment of the examination fee can also be made online using the internet banking facility.
NDA Exam Pattern
The written exam of NDA comprises two sections: Mathematics (300 Marks) and General Ability (600 Marks). The total marks of the written exam will be 900. For every incorrect response, 0.33 marks will be deducted as negative marking in the examination. You can join a reputed center for best NDA coaching in Chandigarh for better guidelines.
| | | | |
| --- | --- | --- | --- |
| Paper | Subjects | No. of Questions | Duration |
| I | Mathematics | 300 | 2.5 Hours |
| II | General Ability | 600 | 2.5 Hours |

SSB Interview: After clearing the written test, candidates have to go through the SSB Interview. The interview process will have a total of 900 marks. It is very tough to crack the interview without proper guidelines. You can also join NDA Coaching Institute in Chandigarh for better chances of cracking the interview. The complete SSB interview takes five days.
First Day
Intelligence Test

Picture Perception and Description Test (PPDT)

Filling up of Personal Information Questionnaire (PIQ) forms
Second Day
Word Association Test (WAT)

Thematic Apperception Test (TAT)

Situation Reaction Test (SRT)

Self Description Test
Third-Day
Group Discussion Test(GD)

Military Planning Exercise (MPE)

Lecturettes

Progressive Group Task (PGT)

Intergroup Obstacle race or Snake race

Half Group Task

Command Task

Personal interview for some of the candidates by president
Fourth Day
Final Group Task (FGT)

Individual Obstacles

Interview for remaining candidates
Fifth Day
On the fifth day, a conference is conducted and the results are announced by SSB board officials.
Conference

Announcement of recommended candidates
NDA Syllabus
The NDA syllabus comprises Mathematics, General Knowledge, and English section. The detailed description of the syllabus is explained in the following table:
Mathematics

General Knowledge

English Language

Algebra

Physics

Reading Comprehension

Matrices & Determinants

Chemistry

Vocabulary

Analytical Geometry

General Science

Grammar & Usage

Trigonometry

Social Studies

Cohesion

Integral Calculus

Geography

Differential Calculus

Current Events

Probability and Statistics.

Vector Algebra
Detailed syllabus of Mathematics Section Of NDA-1(Maximum Marks-300)
| | | |
| --- | --- | --- |
| S.No. | Main Topics | Sub-Topics |
| 1. | Algebra | Concept of set, operations on sets, Venn diagrams. De Morgan laws, Cartesian product, relation, equivalence relation. Representation of real numbers on a line. Complex numbers—basic properties, modulus, argument, cube roots of 19 unity. Binary system of numbers. Conversion of a number in decimal system to binary system and vice-versa. Arithmetic, Geometric and Harmonic progressions. Quadratic equations with real coefficients. Solution of linear inequations of two variables by graphs. Permutation and Combination. Binomial theorem and its applications. Logarithms and their applications. |
| 2. | Matrices and Determinants | Types of matrices, operations on matrices. Determinant of a matrix, basic properties of determinants. Adjoint and inverse of a square matrix, Applications-Solution of a system of linear equations in two or three unknowns by Cramer's rule and by Matrix Method. |
| 3. | Trigonometry | Angles and their measures in degrees and in radians. Trigonometrical ratios. Trigonometric identities Sum and difference formulae. Multiple and Sub-multiple angles. Inverse trigonometric functions. Applications-Height and distance, properties of triangles |
| 4. | Analytical Geometry of two and three Dimensions | Rectangular Cartesian Coordinate system. Distance formula. Equation of a line in various forms. The angle between two lines. The distance of a point from a line. Equation of a circle in standard and in a general form. Standard forms of parabola, ellipse and hyperbola. Eccentricity and axis of a conic. The point in a three-dimensional space, distance between two points. Direction Cosines and direction ratios. Equation two points. Direction Cosines and direction ratios. Equation of a plane and a line in various forms. Angle between two lines and the angle between two planes. Equation of a sphere |
| 5. | Differential Calculus | Concept of a real-valued function–domain, range, and graph of a function. Composite functions, one-to-one, onto, and inverse functions. Notion of limit, Standard limits—examples. Continuity of functions—examples, algebraic operations on continuous functions. Derivative of function at a point, geometrical and physical interpretation of a derivative—applications. Derivatives of sum, product, and quotient of functions, a derivative of a function with respect to another function, the derivative of a composite function. Second-order derivatives. Increasing and decreasing functions. Application of derivatives in problems of maxima and minima. |
| 6. | Integral Calculus and Differential Equations | 20 Integration as inverse of differentiation, integration by substitution and by parts, standard integrals involving algebraic expressions, trigonometric, exponential, and hyperbolic functions. Evaluation of definite integrals—determination of areas of plane regions bounded by curves—applications. Definition of order and degree of a differential equation, formation of a differential equation by examples. General and particular solution of differential equations, solution of the first order and first-degree differential equations of various types—examples. Application in problems of growth and decay |
| 7. | Vector Algebra | Vectors in two and three dimensions, magnitude, and direction of a vector. Unit and null vectors, the addition of vectors, scalar multiplication of a vector, scalar product, or dot product of two vectors. Vector product or cross product of two vectors. Applications—work done by a force and moment of a force and in geometrical problems. |
| 8. | Statistics and Probability | Statistics: Classification of data, Frequency distribution, cumulative frequency distribution—examples. Graphical representation—Histogram, Pie Chart, frequency polygon— examples. Measures of Central tendency—Mean, median and mode. Variance and standard deviation—determination and comparison. Correlation and regression. Probability: Random experiment, outcomes, and associated sample space, events, mutually exclusive and exhaustive events, impossible and certain events. Union and Intersection of events. Complementary, elementary, and composite events. Definition of probability—classical and statistical—examples. Elementary theorems on probability—simple problems. Conditional probability, Bayes' theorem—simple problems. Random variable as function on a sample space. Binomial distribution, examples of random experiments giving rise to Binomial distribution. |
Part A- ENGLISH
The English question paper will rate the candidates' understanding of English. This whole syllabus combines topics such as vocabulary, Grammar and usage, comprehension, and cohesion in extended text to test the candidate's proficiency in English.
Part B- GENERAL KNOWLEDGE
This particular section consists of general questions including topics such as Physics, Chemistry, General Science, Social Studies, Geography, and Current Events. The topics included are not to be regarded as exhaustive and questions on topics of similar nature not specifically mentioned in the syllabus may also be asked. The candidate's answers are expected to show their knowledge and intelligent understanding of the subject.
Reach out to IBT Insitute if you are looking for the best NDA coaching in Chandigarh.
The candidates who want to clear the NDA exam must have a look at the previous year's question papers. This will not only help you to understand the toughness level but also the exam pattern of the NDA exam.
| | |
| --- | --- |
| General Ability Test | |
| Mathematics | |
To discuss the Previous Year Papers properly in the class, you can take the NDA coaching classes in Chandigarh.
Check here expected and previous year cut-off marks for NDA 1 & 2 exam.
| | | |
| --- | --- | --- |
| Paper | Written Exam | Final Exam |
| NDA & NA (II) 2020 | 355 | 719 |
| NDA & NA (I) 2020 | 355 | 726 |
| NDA & NA (II) 2019 | 346 | 709 |
| NDA & NA (I) 2019 | 342 | 704 |
| NDA & NA (II) 2018 | 325 | 688 |
| NDA & NA (I) 2018 | 338 | 705 |
| NDA & NA (II) 2017 | 258 | 624 |
| NDA & NA (I) 2017 | 342 | 708 |
NDA Answer Key for the year 2020 has been released by the Union Public Service Commission on its official website on 24th April 2021. Candidates can check below the previous year's official NDA answer key.
Paper

Subject

Answer Key Link

NDA & NA (I) and (II) 2020

Maths

GK
Height and weight of the candidate: In the NDA entrance examination height requirement differs as per the stream of the entry. The weight should be comparable to the height as per the below-given chart:
| | | | | | |
| --- | --- | --- | --- | --- | --- |
| Age (yrs) | Minimum weight for all ages | Age: 17-20 yrs | Age: 20- 30 yrs | Age: 30- 40 yrs | Age: Above 40 yrs |
| Height (cm) | Weight (Kg) | Weight (Kg) | Weight (Kg) | Weight (Kg) | Weight (Kg) |
| 140-150 | 35.3-40.5 | 43.1-49.5 | 45.1-51.8 | 47.0-54.0 | 49.0-57.0 |
| 151-160 | 40.5-46.1 | 49.5-56.3 | 51.8-58.9 | 54.0-61.4 | 56.3-64.0 |
| 161-170 | 46.7-52.0 | 57.0-63.6 | 59.6-66.5 | 62.2-69.4 | 64.8-72.3 |
| 171-180 | 52.6-58.3 | 64.3-71.3 | 67.3- 74.5 | 70.2- 77.8 | 73.1-81.0 |
| 181-190 | 59.0-65.0 | 72.1-79.4 | 75.4-83.0 | 78.6-86.6 | 81.9-90.3 |
| 191-200 | 65.7-72.0 | 80.3-88.0 | 83.9-92.0 | 87.6-96.0 | 91.2-100.0 |
| 201-210 | 72.7-79.4 | 88.9-97.0 | 92.9-101.4 | 97.0-105.8 | 101.0-110.3 |
The distance vision (corrected) should be 6/6 in the better eye and 6/9 in the worse eye. Myopia should not be more than 2.5 D and hypermetropia not more than 3.5 D including Astigmatism. An internal examination of the eye will be done using the ophthalmoscope to rule out any disease of the eye.

A candidate must have good binocular vision. The color vision standard will be (CP-III) for Army. A candidate should be able to recognize red and green colors. Candidates will be required to give certificates that neither he nor any member of their family has suffered from congenital night blindness.

Candidates who have undergone or have evidence of having undergone Radial Keratotomy, to improve the visual acuity will be permanently rejected for all the Services. Candidates who have undergone Laser Surgery for correction of the refractive error are also not acceptable to defense services.
Vision standard for naval candidates:
Uncorrected without glass 6/6, 6/9

Corrected with glass 6/6, 6/6

Limits of Myopia –0.75

Limits of Hypermetropia +1.5

Binocular Vision III

Limits of color perception
Medical Standards
For clearing the NDA exam the exam conducting body will make sure that the candidate is properly sound both mentally and physically. The invigilator should not notice any type of weak constitution and imperfect growth in any body part. Any congenital deformities, malformation, and diseases will not be welcomed according to scoring standards.

Candidates should not have any swelling, tumors, sinus, fistula, cyst on any part of the body.

Candidates should not have hyper and hypopigmentation under the skin. The doctor present during the test will examine every body part and make sure you don't have any symptoms of hernia or any other disease.

There should not be any scar that can further impair the functioning of the entire body. No arterio-venous malformation should be present inside the body.

Candidates should not show any symptoms of any malformation of the face and head which includes deformity from fracture or depression present in the bones and skull.

Candidates should not have impairment of vision such as color perception and field of vision.

Medical check-up conducting authorities should not see any hearing impairment or disability in-ears vestibule-cochlear system.

Candidates should not be patient with any impediment of speech because of any aetiology.

Candidates should make sure that he/she has no disease, syndrome of the throat or may be suffering from tonsils affecting the regular functioning of overall mandibular joints.

There should be no deformity of bones or cartilage of the palate, nose, or nasal polyps inside the candidate's body.

Candidates should not show signs of any active congenital venereal disease inside the body.

Any candidate appearing for NDA should not have any history or evidence of epilepsy, incontinence, mental disease, or enuresis.

Candidates should not have any congenital or genetic disease or disability inside the body.
NDA Exam Centers
The written examination of NDA was conducted across 41 cities last year. The list of NDA Exam centres 2021 is always released by Union Public Service Commission (UPSC) along with the official notification. NDA & NA Examination (II), 2021 will now be held at 75 Centres across the country.NDA Coaching institute in Chandigarh can help you to locate the exam centres.
List Of Exam Centres

Agartala

Srinagar

Ahmedabad

Tirupati

Aizawl

Bareilly

Bengaluru

Chandigarh

Bhopal

Cuttack

Chennai

Delhi

Dehradun

Dispur

Dharwad

Hyderabad

Gangtok

Itanagar

Imphal

Jammu

Jaipur

Kochi

Jorhat

Kolkata

Kohima

Madurai

Lucknow

Nagpur

Mumbai

Patna

Panaji (Goa)

Raipur

Port Blair

Sambalpur

Ranchi

Shimla

Shillong

Visakhapatnam

Thiruvananthapuram

Udaipur

Allahabad
IBT is competent enough in offering students tips and tricks for preparing them for the upcoming NDA exam. Here are a few tips that we have compiled for students who plan to appear for the NDA examination.
NDA exam pattern: Before planning and appearing for NDA exams make yourself familiar with its exam pattern and syllabus. The NDA written paper consists of two phases. Phase 1 is maths which carries 120 questions with 300 marks weightage. Whereas phase 2 is the General ability test(GAT), which has 150 questions of 600 marks weightage. For clearing an available one-seat aspirant is required to get 900 marks out of 1800 marks.
Preparation time: The accurate time for preparing for the NDA exam should commence in class 12th or after the 12th standard. Candidates should give proper preparation time to this field and be consistent with their preparation. If your efforts are not enough to clear the NDA exam then link with the best NDA coaching center to transform dreams into achievement. Students can also prepare well in the classes by visiting NDA coaching center in Chandigarh.

Practice previous year question papers: It's quite crucial to prepare in the right direction for cracking the NDA exam. If you solve the previous year's questions then you will get the benefit by properly understanding the exam pattern and it will also increase your speed of solving the question paper. For practicing previous year questions, you can take NDA coaching classes in Chandigarh.

Revision: It's strange but true revision is the most vital step for clearing any exam. Most of the mentors advise candidates to do proper revision because it's highly beneficial in cracking the NDA exam. Candidates are often asked to make short notes of every topic to magnify their learning speed.
a. Fixed Stipend for Cadet Training:-
| | |
| --- | --- |
| Stipend to Gentlemen Cadets during the entire duration of training in Service academies i.e during the period at IMA | Rs 56,100/-p.m. (Starting pay in Level 10) |
On successful commissioning, the pay in the Pay Matrix of the Officer commissioned shall be fixed in the first cell of level 10 and the period of training shall not be treated as commissioned service and arrears on account of admissible allowances, for the training period shall be paid to cadets.
b. Pay:-
| | |
| --- | --- |
| Rank | Pay Level (in Rs.) |
| Lt to Maj | Lt-Level 10 (56,100 - 1,77,500) Capt - Level 10 B (61,300 - 1,93,900) Maj - Level 11 (69,400 - 2,07,200) |
| Lt Col to Maj Gen | Lt Col - Level 12A(1,21,200 - 2,12,400) Col - Level 13 (1,30,600 - 2,15,900) Brig - Level 13A (1,39,600 - 2,17,600) Maj Gen - Level 14 (1,44,200 - 2,18,200) Lt Gen HAG Scale Level 15 (1,82,200) |
| Lt Gen HAG Scale | Level 15 (1,82,200 - 2,24,100) |
| HAG+Scale | Level 16 (2,05,400 - 2,24,400) |
| VCOAS/Army Cdr/Lt Gen (NFSG) | Level 17 (2,25,000/-) (fixed) |
| COAS | Level 18 (2,50,000/-) (fixed) |
The admit card for the NDA exam 2021 will be released three weeks before the exam.The candidates who registered can download their admit card from the NDA official website i.e. upsc.nic.in. For downloading the Admit Card, candidates need to enter the registration number or roll number. The hard copy of the admit card is not sent to candidates by post. The information includes in the admit card is:
Candidates Name

Roll Number

Date of Birth

Details of Exam Center

Exam Time

Reporting Time
NDA Result
The UPSC will announce the NDA Result after conducting the final interview round. The final selected candidates will further proceed for training in the Indian Army, Indian Navy, and Indian Air Force Academies. Join NDA Coaching in Chandigarh to crack the NDA exam on your first attempt.
NDA FAQ'S
Ques.1 May I know the date of official notification of the UPSC NDA (II) 2021 exam?
Ans. UPSC NDA (II) 2021 official notification released on June 9th,2021.
Ques.2 When will the NDA (II) 2021 exam be conducted?
Ans. The NDA (II) 2021 exam is scheduled on November 14th,2021 to choose the candidates for admission in the Army, Navy, and Air Force wings of NDA.
Ques.3 How many vacancies have been notified through UPSC NDA & NA(II) 2021 official notification?
Ans. UPSC NDA & NA (II) 2021 official notification has released 400 vacancies.
Ques.4 What is the probable date to download the Admit Card for the NDA(II) exam 2021?
Ans. The admit card for the NDA exam 2021 will be released three weeks before the exam.
Ques.5 What is the minimum and maximum age limit for the NDA exam 2021?
Ans. The minimum age for NDA Exam is 16.5 years and the maximum age limit will be 19.5 years.
Ques.6 How many stages are there in the selection process of the UPSC NDA (II) 2021 exam?
Ans. The selection process of UPSC NDA (II) 2021 Exam comprises two stages: Written exams and SSB Interview.
Ques.7 Does the UPSC NDA (II) Exam have negative marking?
Ans. Yes, UPSC NDA (II) Exam 2021 will have negative marking. It will deduct 1/3rd marks for every wrong answers
Ques.8 What will be the mode of UPSC NDA (II) exam 2021?
Ans. The NDA exam will be conducted in pen and paper mode i.e in offline mode. The question paper will comprise objective type questions.
Ques.9 Will there be any sectional cut-off for NDA Exam?
Ans. The candidates have to score the minimum marks decided by the UPSC board for both papers to proceed further for the SSB interview.
Ques.10 How many times can I give an NDA examination?
Ans. The applying candidate should know that there is no specific limit on the number of attempts. However, you should keep in mind that at the time of course commencement you should have your passing certificate of the class 12th. So, you can easily attempt NDA when you have successfully completed 10+2.
Ques.11 What is the basic age limit for filling the form of the NDA Exam?
Ans. To apply for this particular level of exam candidates should have a minimum age of 16.5 years and maximum age of 19.5 years. This is the basic criteria that a candidate should follow to become eligible for filling the form of NDA.
Ques.12 Can girls also apply for the upcoming NDA exam?
Ans. Yes, according to latest updates girls are allowed to apply for the upcoming NDA exam.
Ques.13 How many times the exam conducting body conducts an NDA exam in a year?
Ans. The candidate will be informed that the NDA exam is conducted twice in one year. The exam is held in the month of April and September every year. There is no specific limit on the number of attempts for applying for the NDA exam. So, if you are planning for the upcoming exam then you will be happy to know that NDA is conducted twice a year.
Ques.14 What if I missed the scheduled date of the interview for SSB?
Ans. If you miss the date then you are required to connect with the exam conducting body. You should have a genuine problem to miss the SSB Interview. After connecting with the reliable body you can explain your genuine problem to them. They can only provide you with an effective solution to your problem.
Ques.15 What will be the reason for my disqualification from the NDA training?
Ans. The reasons can be many for the disqualification of the student from training. If the authority will find any type of inappropriateness from the student's side then he can easily be asked to move out from the academy.
Ques.16 What makes IBT institute the best NDA coaching center in Chandigarh?
Ans. IBT is considered as one of the best platforms offering NDA coaching because they are equipped with the best teaching force, well mechanized computer labs, quality study material and best mock test series. If you are still wondering from where you can get best NDA coaching in Chandigarh then look no further and connect with the IBT institute.
Ques.17 What will be the average passing marks in the NDA exam?
Ans. It is fully dependent on the exam conducting body(UPSC) but generally its around 25% of the total marks obtained in the NDA examination. Still, candidates should prepare in such a way that they can easily score more than that.
Ques.18 Will I have to appear for a medical and physical test before registering myself for NDA training?
Ans. The candidates who all are shortlisted for the NDA exam are required to pass the medical and physical test for availing any sort of training.