Assistant Town Planner Group A Recruitment 2022
Punjab Police Service Commission(PPSC) has announced vacancies for the post of Assistant Town Planner(ATP) in the Department of Punjab Town and Country Planning, Government of Punjab. The notification is released for 19 posts of Assistant Town planner and willing candidates can apply online from the official website i.e. www.ppsc.gov.in. Online applications will be accepted from 27th May 2022 to 16th June 2022.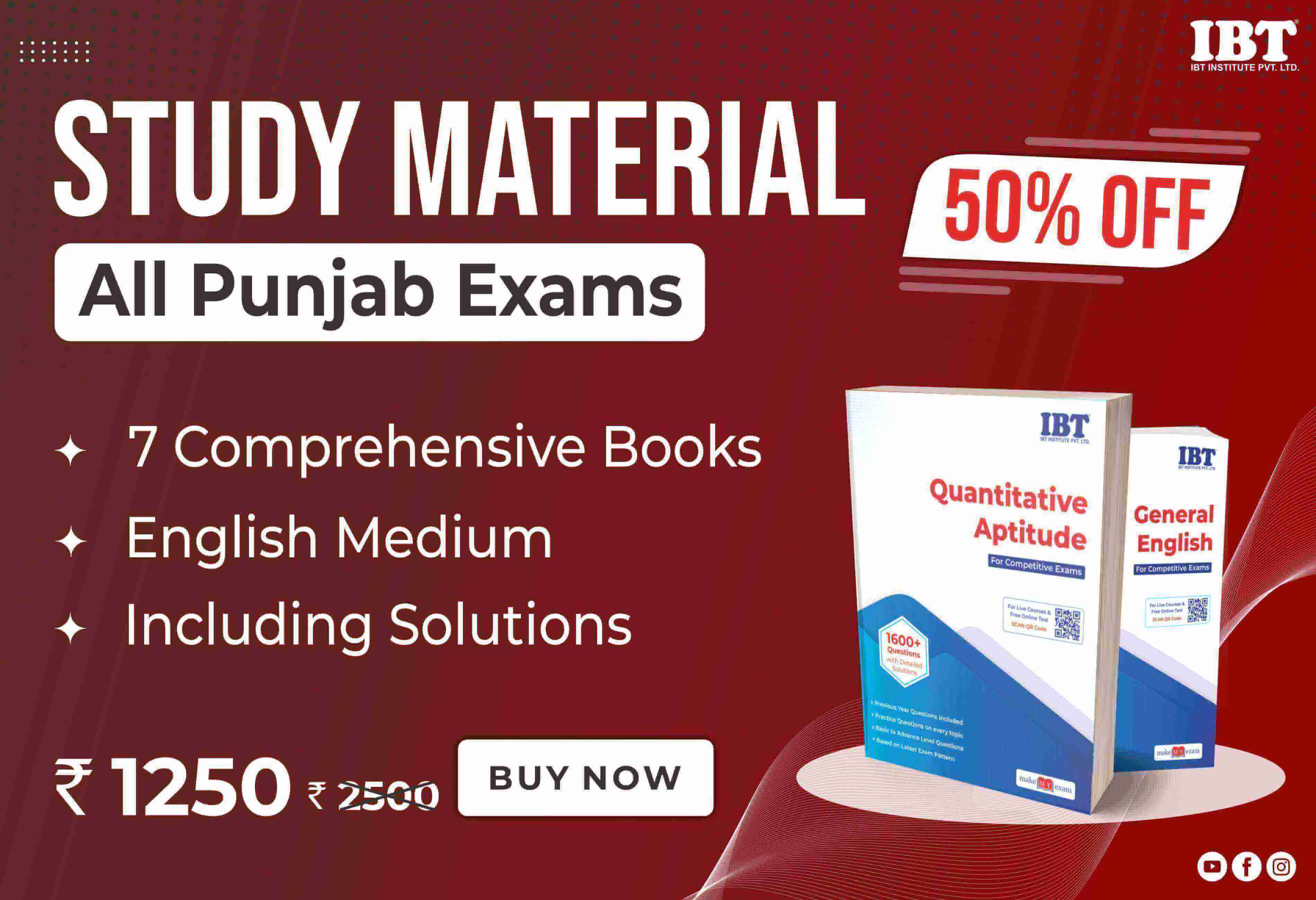 PPSC Assistant Town Planner Recruitment 2022- Overview
Let's have a quick overview regarding the post of Assistant Town Planner:
Punjab Police Service Commission(PPSC)

Post Name

Assistant Town Planner(Group A)

Category

Recruitment

Total Vacancies Available

19

Job Application Mode

Online

Online Application Start Date

27th May 2022

Online Application End Date

16th June 2022

Job Location

Punjab

Official Website

ppsc.gov.in
PPSC Assistant Town Planner Vacancy Details
The category-wise classification of the 19 vacancies for the post of PPSC Town Planner (Group A) is given below:
Reservation of the posts

Category Code

Category

Total No. of Posts

Posts reserved for Women out of the total no. of Posts

71

General

06

01

92

General Economically Weaker Section, Punjab

01

00

72/73

Ex-Serviceman/LDESM, Punjab

01

00

74

Freedom Fighter, Punjab

02

00

75

Sports Person, Punjab

01

00

76

Person with Disability

76-B: Deaf and Hard of Hearing

76-C: Locomotive Disability

01

01

00

01

77

Scheduled Castes (Others), Punjab

01

00

81

Balmiki/Mazbhi Sikhs, Punjab

02

01

82/83

Balmiki/Mazbhi Sikhs ESM/LDESM, Punjab

01

00

85

Backward Classes, Punjab

02

01

Total

19

04
PPSC Assistant Town Planner Important Dates
The important dates for the application process and fee payment for the post of Assistant Town Planner(Group A) are given in the underneath table:
| | |
| --- | --- |
| Activity | Dates |
| Starting date of Online Application | 27 May 2022 |
| Last date of Online Application | 16 June 2022(11:59 pm) |
| Last date of Fee payment | 24 June 2022 |
Eligibility Criteria
The Essential qualifications and the age required to be eligible for the post of Assistant Town Planner(Group A) are given below:
Candidates possessing the below-mentioned qualifications can apply for the post of PPSC Assistant Town Planner(Group A):
1. The candidate should possess a Bachelor's Degree in Planning or its equivalent from a recognized university or institution, or the candidate must possess a higher qualification in the same discipline from a recognized university or institution.
2. The candidate must have passed Punjabi of Matric or its equivalent Standard.
Any candidate willing to apply for the post of PPSC Assistant town planner must not be less than 18 years and must not be more than 37 years of age. The candidate's age will be considered from 01/01/2022. Apart from it, there is age relaxation for some reserved categories.
Fee Details
Fee Details for different categories are mentioned in the underneath table:
| | | | |
| --- | --- | --- | --- |
| Category | Online Application Fee | Examination Fee | Total |
| Scheduled Castes/ Scheduled Tribes of all States and Backward Classes of Punjab State only. | Rs 500 | Rs. 250 | Rs. 750 |
| Ex-Serviceman of Punjab state only | Rs 500 | No Fee to be paid | Rs. 500 |
| Economically Weaker Sections (EWS), Persons with Disabilities (PWD) and Lineal Descendants of Ex-Serviceman (LDESM) Punjab | Rs 500 | No Fee to be paid | Rs. 500 |
| All Other Categories i.e., General, Sports Persons of Punjab and Wards of Freedom Fighters, Punjab. | Rs 500 | Rs. 1000 | Rs. 1500 |
Selection Procedure
Candidates applying for the post of PPSC Assistant town planner(Group A) need to sail through 2 phases of the screening test. The selection procedure is mentioned in the following table:

| | | |
| --- | --- | --- |
| Subject Matter | No. of Questions | Total Marks |
| Written Competitive Examination | 120 | 480 |
| Interview | - | 60 |
| Total | | 540 |
Exam Pattern for Written Examination
The written competitive exam for the post of Assistant Town Planner(Group A)will be conducted in an offline mode and there will be a total of 120 questions. The exam duration will be 2 hours. Each question carries 4 marks and there will be a negative marking of 1 mark for each incorrect answer. Here is the exam pattern for the written competitive exam:
Sr. No.

Topic

No. of Questions

Marks (Each Question carries 4 marks)

Type of Questions

1

Questions from the Subject(Part A of Syllabus)

100

400


MCQs (Multiple Choice Questions)

2

Questions from General Knowledge Logical Reasoning and Mental ability (Part B of Syllabus)

20

80

Total

120

480
PPSC Assistant Town Planner Exam Syllabus 2022
The exam syllabus for Part A and Part B of the PPSC Assistant Town planner written competitive exam is given below:

Part A of the Syllabus

Subject

Topics

History of Town planning

Principles of town Planning, Town planning in ancient India, Indus valley Civilization, medieval period, necessity of town planning, growth and forms of towns, site selection for an ideal town, urbanization and, industrialization and its effects on town planning.

Contribution of planners, Lewis Mumford, Patrick Geddes, Peter Hall, Le Corbusier, Tony Garnier, Ebenezer Howard.

Theories of urbanization including Concentric Zone Theory, Sector Theory, Multiple Nuclei Theory and other latest theories.

Basic Planning Concepts

Theories governing the Urban Land use Planning.

Theories governing the Urban Land use Planning.

Transportation studies like Origin & Destination.

Industrial Location & Impact assessment..

Environmental study & EIA (Environmental Impact Assessment).

Density gradient / distribution for carrying capacity analysis in relation to utilities and services.

Urban design considerations in Urban planning theory and practice.

Planning Techniques

Physical surveys and Socio-economic surveys

Methods adopted for collection of data for development and redevelopment of residential, commercial, industrial and recreational areas.

Land use classification/coding.

Techniques of preparing base maps, regional, city, zone, local area plans.

UDPFI guidelines, zoning regulations and development controls.

Inclusive planning and sustainable development.

Emerging Concepts: Global City, inclusive city, Safe city etc. City of the future, future of the city; shadow cities, divided cities; Models of planning: Advocacy and Pluralism in Planning; Systems approach to planning: rationalistic and incremental approaches, mixed scanning and middle range planning, advocacy planning and action planning, equity planning.

Planning process

Master Plan, Development plan, structure plans, local plans, district plans, sector plans, local area plans, and regional plans.

Social research techniques: social survey land use survey, physical survey, building use, density, age of building, application aerial/remote sensing/GIS.

National policies affecting urban settlement planning.

Socio-economic Planning

Nature and scope of sociology- concepts and methods.

Man & environment- community and settlements, urban sociology-tradition and modernity.

Social problems of slums and housing.

Basics of economics - economic and human settlements concepts of economic and economic growth-demand and supply-production economic markets.

Master planning and Zoning

Objects and necessity of Master plan

Stages in preparation of master plan

Principles of zoning

Objects and importance of zoning

Development control regulations

Site plans /area plans

Physical and social infrastructure

Slum and re-development of existing towns

Causes, growth, characteristics, effects of slums

Slum clearance and rehabilitation

Compensation for slum clearance

Urban renewal

Housing

Housing policies

Housing as social security, safety, crime and insecurity, deprivation and social vulnerability, gender issues, housing and the elderly.

Understanding housing as an important land use component of city plan/master plan, considerations for carrying out city level housing studies, projections, land use provisions .

Housing and area planning standards net residential density and gross residential density, development controls and building byelaws.

Different types of housing Agencies involved in housing.

Different categories of houses HUDCO norms, requirements and classification of residential buildings.

Fundamentals of Development Control Norms / Regulations, ECBC Norms and GRIHA relating systems, concepts behind development of area specific byelaws.

Housing and Community Planning

Housing as social security.

Role of housing in development of family and community well being.

Safety, crime and insecurity.

Deprivation and social vulnerability, Gender issues.

Housing and the elderly.

Approaches to neighborhood living in traditional and contemporary societies, elements of neighborhood structure, Planning and design criteria for modern neighborhoods, norms and criteria for area distribution, housing and area planning.

Industrial and Infrastructure planning

Classification of industries, Selection of site/location for industries.

Industrial waste and treatment.

Planning of urban network and services.

Infrastructure systems.

Issues related to centralized city water supply and decentralized systems.

Waste generation, Waste water disposal system including storm water drainage system.

Solid waste disposal and management.

Planning for fire protection.

.Resource Assessment

Land - topographic analysis.

Water - quality standards.

Air and Noise - quality standards.

Biodiversity - basics of flora and fauna diversity.

Methods of addressing environmental quality.

Environmental Impact Assessment – an introduction.

EIA notification as related to human settlement planning.

Legislations

Concepts, sources, terminologies, significance of law and its relationship to Urban Planning; Indian Constitution: concept and contents; 73rd and 74th Constitution Amendment Act.

Evolution; An overview of legal tools connected with Urban Planning and Development, Land Acquisition Act.

Punjab Regional and Town Planning and Development Act.

Procedures for preparation and implementation of Regional Plans, Master Plans and Town Planning Schemes.

Part B of the Syllabus

General Knowledge

Current Events of State, National and International Importance.

Personalities in News.

Games, Sports and Multimedia.

Economic issues.

Polity issues.

Environment issues.

Science and Technology.

History of India with special reference to Indian freedom struggle movement, History of Punjab- 14th century onwards. Science, Technology Environment in ContemporaryContext.

Indian Art, Literature and Culture.

Information and Computer Technology (ICT) —

ICT: Advantages, disadvantages and uses.

Basic of Internet and Its applications.

Developments in Educational Technology

Any other current issues.

Logical Reasoning and Mental Ability

Logical reasoning, analytical and mental ability.

Basic numerical skills; numbers, magnitudes, percentages, numerical relation appreciation.

Data analysis; Graphic presentations, charts, tables, spreadsheets.
Initial Pay Scale
Candidates selected for the post of Assistant Town Planner(Group A) will get an initial pay of Rs. 47,600.
How to Apply
The eligible candidates can apply for the post of Assistant Town Planner(Group-A) online by following the below-mentioned steps:
Step 1: Visit the official website i.e ppsc.gov.in and click on the application link.
Step 2: Fill out the application form and enter the required details carefully.
Step 3: Upload the essential documents such as passport size photograph, signature etc.
Step 4: Pay the online fee.
Step 5: Once done, print the application form for future reference.