PPSC Warehousing Manager Recruitment 2022
Punjab Public Service Commission(PPSC) has released an official notification for the 2022 recruitment process for the post of Warehousing Manager. Total 23 vacancies are out by PPSC out of which 7 are reserved for women. Candidates willing to appear for the PPSC Warehousing Manager can fill out the online application form from 10 May 2022 to 30 May 2022 by 11:59 pm.
Highlights- PPSC Warehousing Manager Recruitment 2022
Here are some important details regarding the 2022 recruitment process for the PPSC Warehousing Manager.
Punjab Police Service Commission (PPSC)

Post Name

Warehousing Manager

Category

Recruitment

Total Vacancies Available

27

Job Application Mode

Online

Online Application Start Date

10th May 2022

Online Application End Date

30th May 2022

Job Location

Punjab

Official Website

ppsc.gov.in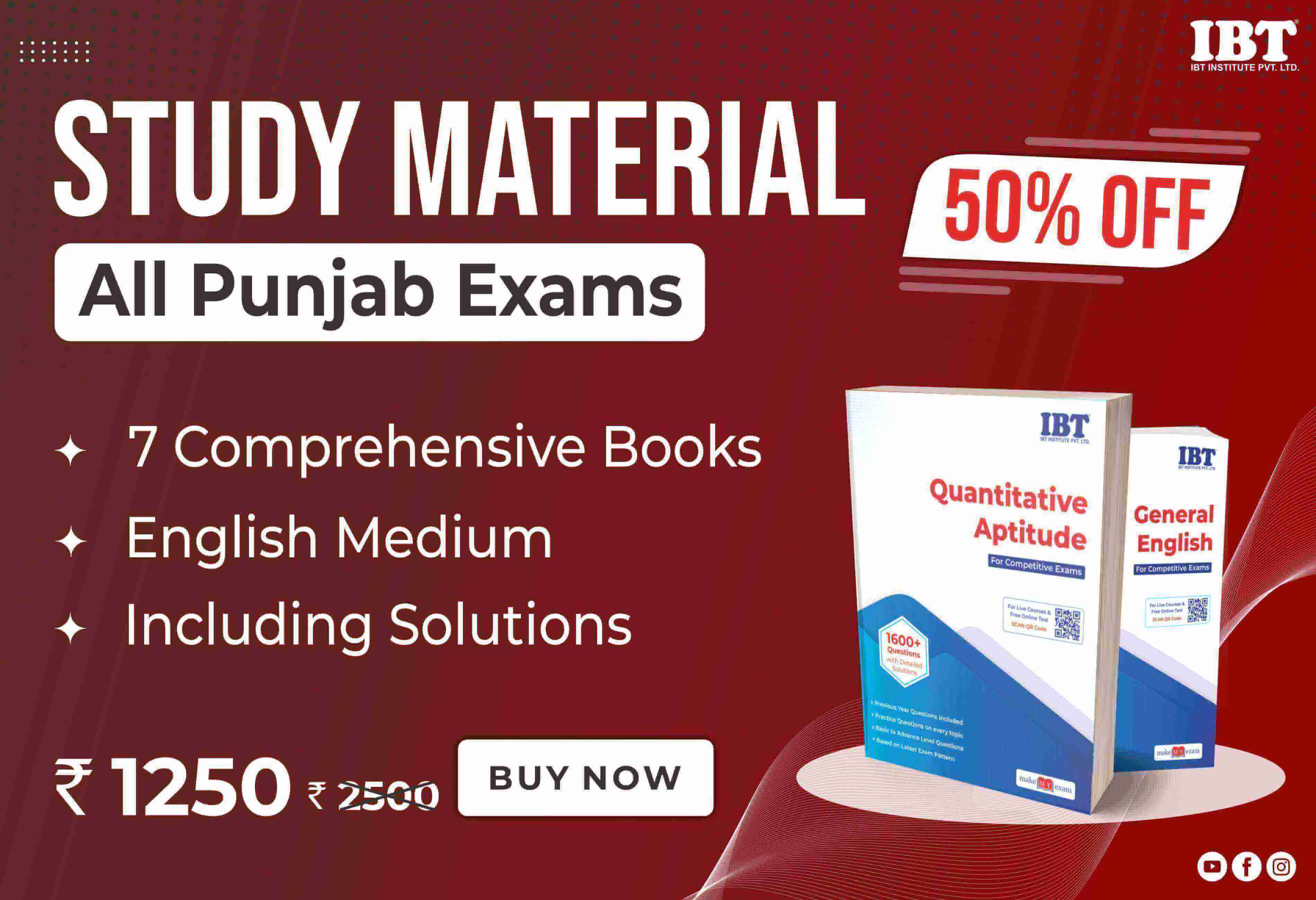 Vacancy Details
The vacancy details with respect to each category are mentioned in the underneath table:
| | | |
| --- | --- | --- |
| Category | Total No. Of Posts | No. of Posts Reserved For Women |
| General | 03 | 01 |
| Ex-Servicemen/LDESM, Punjab | 04 | 01 |
| Freedom Fighters, Punjab | 01 | – |
| Sports Persons, Punjab | 01 | – |
| Person with Disability | 01 | – |
| Scheduled castes(Others), Punjab | 02 | 01 |
| Balmiki/ Mazhbi Sikhs, Punjab | 02 | 01 |
| Balmiki/ Mazhbi Sikhs, Punjab Ex-Servicemen/LDESM, Punjab | 01 | – |
| Balmiki/ Mazhbi Sikhs, Punjab Sports Persons, Punjab | 01 | – |
| Backward Classes, Punjab | 01 | 01 |
| Backward Classes, Punjab Ex-servicemen/LDESM, Punjab | 01 | – |
| General Economically Weaker Section, Punjab | 04 | 01 |
| Total | 23 | 07 |
Important Dates
The list of important dates for the online application for the post of Warehousing Manager is given below:
| | |
| --- | --- |
| Activity | Dates |
| Starting date of Online Application | 10 May 2022 |
| Last date of Online Application | 30 May 2022(11:59pm) |
| Last date of Fee payment | 09 June 2022 |
Eligibility Criteria
Candidates must fulfill the below-mentioned eligibility criteria to apply for the post of Warehousing Manager.
MSC in agriculture with First Division.
Candidates must have passed matriculation with Punjabi as one of the compulsory or elective subjects.

Candidates should not be below 18 years and above 37 years.
Application Fee
The candidates aiming to appear for the PPSC warehousing exam have to pay an application fee as per the category they belong to. The application fee for candidates belonging to different categories is given below:
| | | | |
| --- | --- | --- | --- |
| Category | Online Application charges | Examination fee | Total |
| Scheduled castes/Scheduled tribes of all states and Backward classes of Punjab state only | Rs. 500/- | Rs. 250/- | Rs. 750/- |
| Ex-servicemen of Punjab state only | Rs. 500/- | No Fee to be paid | Rs. 500/- |
| Economically weaker section (EWS), Persons with Disabilities(PWD) and Lineal Descendants of Ex-servicemen(LDESM) Punjab | Rs. 500/- | No Fee to be paid | Rs. 500/- |
| All other categories i.e General, Sports Persons of Punjab and Wards of Freedom Fighter, Punjab | Rs. 500/- | Rs. 1000/- | Rs. 1500/- |
PPSC Warehousing manager Exam Pattern 2022
The PPSC Warehousing Manager exam will be conducted in an offline mode. There will be 120 objective type questions from two parts of the syllabus(Part A and Part B). Each question carries 4 marks and there will be 1/4th negative marking for each incorrect answer. The latest Exam pattern for PPSC Warehousing Manager Exam is given below:
Topic

No. of Questions

Marks (Each Question carries 4 marks) Type of Questions

Type

Questions from the Subject (Part A of the Syllabus)

100

400

MCQs

Questions from General Knowledge, Logical Reasoning and Mental ability (Part B of the Syllabus)

20

80

Total marks

120

480
PPSC Warehousing Manager Exam Syllabus 2022
The Syllabus for the PPSC Warehousing Manager exam is categorized into two parts i.e. Part A and Part B. The subject-wise syllabus of both the parts is mentioned in the given table:
PPSC Warehousing Manager Part A Syllabus 2022

Quality Standards of Agri-produce & its Estimation

Post-harvest grain loss assessment methods, packaging, and storage of food products. Effects of moisture, temperature, and industrial processes on the nutritional value of foods. Biochemical and microbiological changes during ripening, storage, and processing of cereals, oil seeds, fruits, vegetables, milk, meat, and their products. BIS and FCI standards for procurement of grains with specifications and refractions using standard analytical and

rapid methods: Foreign matter, moisture content, broken and damaged grains. Biochemical separation methods and study of carbohydrates, lipids, proteins, vitamins, enzymes, coenzymes, nucleic acid, and essential oils. Types of microorganisms, algae, fungi, bacteria, and viruses.

Thermal and Environmental Control

Psychrometry: Thermodynamic properties of moist air, construction of psychrometric chart, psychrometric processes and applications. Drying theory: thin layer and deep bed drying, principle, drying models, moisture ratio, type of dryers: tray dryer, hot air dryer, fluidized bed dryer, freeze dryer, solar dryer, drying methods: constant and falling rate periods, Cooling load calculations for biological materials, Instruments for measurement and control of temperature and moisture; Thermal insulation materials for environmental control systems.

Storage Insect Pests and their control

Introduction, history, and concepts of storage entomology. Post-harvest losses. Factors responsible for grain losses. Important pests namely insects, mites, rodents, birds, and micro-organisms associated with stored grains and agricultural products. Association of stored grain insects with fungi and mites, their systematic position, identification, distribution, host range, biology, nature, and extent of the damage. Sources of infestation. Type of losses in stored grains and their effect on quality including biochemical changes. Ecology of insect pests of stored commodities. Stored grain deterioration process. Type of storage structures. Ideal storage conditions. Management of rodent and bird pests. Preventive and curative measures for the management of insect pests of stored grains. Characteristics of pesticides, their use, and precautions in their handling with special emphasis on fumigants. Integrated approaches to stored grain pest management.

Grain Conveying and Handling System

Flow Study: Flow through hoppers, openings, and ducts, Physical factors influencing flow characteristics. Mechanics of bulk solids. Types of conveying systems: belt, chain, screw, roller, pneumatic conveyors, and bucket elevators. Food packaging requirements, Packaging materials and packaging design for different food materials. Mechanical properties of packaging material., barrier properties; water vapor transmission rate and their calculations. Mass transfer in packaging systems. Packages with view to transportation and storage of fresh and processed foods.

Storage Engineering

Storage requirements; Storage losses, factors/parameters influencing the shelf life of the stored product. Storage practices and structures (traditional and modern) for food grains; design of bulk storage and aeration system; analysis of heat moisture and gas transfer in bulk storage structures; bag storage structures, their design and management; storage of perishables – ventilated, refrigerated, cold and controlled atmosphere storage systems and their design; BIS standards on practices, equipment and design of storage structures and systems for food grains and other commodities. Quality management practices during grain storage. Production, distribution and storage capacity estimate models.

Warehousing and Inventory Management

Introduction, Objectives, Meaning of a Warehouse, Need for warehousing management, Evolution of warehousing, Role of a warehouse manager, Functions of Warehouses, Types of Warehouses, Warehouse layout and design; Physical control and security; Activity in warehouse / Safety, security, hygiene in warehouse, Warehousing Cost, Warehousing Strategies, Warehousing Management Systems, Benefits of warehousing, Role of government in warehousing, Characteristics of an ideal warehouse, Storing products in a warehouse, Warehouse Structure, Warehouse Operations, Equipment Used for a Warehouse. Warehousing — the way forward

Engineering properties of Bio-materials

Importance of engineering properties of biological materials in the design of crop processing equipment; physical characteristics-shape, size, volume, sphericity, roundness, roundness ratio, shape factor, density true and apparent, porosity, angle of repose, co-efficient of internal and external frictions; optical properties-color and gloss; Dielectric and electrical properties-dielectric constant, dielectric loss tangent, electrical conductivity; Thermal properties-thermal conductivity, thermal diffusivity, specific heat, the heat of respiration; Aerodynamic properties-terminal velocity, drag-coefficient.

Risk Management in Warehouse

Introduction to risk management, Impact, and importance of risk, Difference between risk and uncertainty, Type of risks and risk classification system, Internal and external factors affecting risks, Risk management: Principle and objectives, Risk management standards:

Scope, COSO ERM cube and features, Steps involved in risk management, Strategies, guidelines and protocols involved in risk management, Risk management documentation: Reports and recommendations, Risk response and improvement plans, Risk performance and certificate reports, Risk management responsibilities: Allocation, Internal audit and role of Chief risk officer (CRO), Risk management architecture and structure, Risk analysis and estimation methods, Preventive and precautionary measures, Control measures including insurance at warehouse, Risk minimization, Risk control techniques, Risk training and communication.

PPSC Warehousing Manager Part B Syllabus 2022

General Knowledge & Current Affairs

Economic issues, Polity issues, Environment issues, Science and Technology, Any other current issues, History of India with special reference to the Indian freedom struggle movement, History of Punjab – 14th century onwards.

Logical Reasoning & Mental Ability

Logical reasoning, analytical and mental ability, Basic numerical skills, numbers, magnitudes, percentages, numerical relation
Appreciation, Data analysis, Graphic presentation charts, tables, spreadsheets.
Initial Pay Scale
The initial pay scale for the post of PPSC Warehousing manager is 25,400.
How To Apply
Step 1: Candidates aspiring to apply for the post of PPSC Warehousing Manager Exam can visit the official website of the Punjab Public Service Commission i.e. ppsc.gov.in.
Step 2: Click on the application link, fill up the form with all the required details.
Step 3: Submit the scanned copy of the required documents.
Step 4: Pay the online application fees.
Step 5: Once you are done with the application submission, ensure to take the printout of your application form.