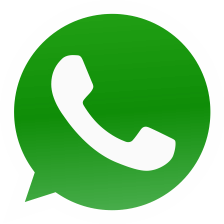 Quick Connect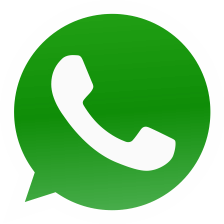 Whatsapp Now

+91-9696960029
CET 2021: CET Exam Dates, Eligibility, Pattern, Syllabus, Admit Card
Updated on 15 Jul 2021 by Shriya
NRA CET Notification
About CET NRA
CET Exam
Important Links
NRA CET 2021: Common Eligibility Test Notification, Eligibility, Pattern, Syllabus
National Recruitment Agency(NRA) introduced the common eligibility test (CET) to replace the tier-1 exams or prelims exams with a wide range of positions available in the central government. For the selection of aspirants for Group B and C, the CET Exam score will decide the potential ability of the candidate. After that, the scored marks will be shared with all the recruitment agencies. This basic level of exam will be organized by the National Recruitment Agency every two times in the year. The appearing candidates for the CET exam 2021 now have to give only one examination for a wide range of non-technical positions.
The scores acquired by the aspirants in CET will be valid for three years. Moreover, there is no limit to the number of attempts for Tier 2 exams after clearing the CET test. This move is anticipated to highly benefit the job-seeking youth of the country bringing a key reform in the recruitment process. With the implementation of NRA, the Preliminary exam for all non-gazetted posts will be common from aspirants qualifying the common eligibility test will be eligible to apply for the higher level of examination.
CET 2021 Notificati

on
CET 2021 Notification will be announced in the year 2021 as has been announced by the Government of India as a common entrance exam for various prelims of government job exams. The official notification of the CET Exam was expected in the month of January 2021 according to the previous exam notification, but now it is expected to be in the month of October 2021. Candidates who wish to appear in more than one exam in the near future should keep a close eye on the CET Exam official notification as it is going to be the first one yet it is a Welcome Call for those who need one platform to be eligible for more than one government job exam.
Highlights of NRA CET Examination
Here are some important points which you need to consider before appearing for this examination:
Highlights of NRA CET

Exam Name

CET (Common Eligibility Test)

Exam Conducting Body

NRA (National Recruitment Agency)

Level

National

Exam Date

September 2021

Mode of Exam

Online only

Frequency of Exam Duration

Twice a year

Score Validity

3 years

Exam Purpose

Selection of candidates for various

Group-B and -C non-technical posts

Exam Helpdesk No.

To be announced

Official Website

To be announced
CET 2021 Exam Dates
National Recruitment Agency(NRA) CET 2021 will take place after the recruitment agency is fully set up. However, there is no official notification released by the National Recruitment Agency on the CET exam dates. Expected NRA CET Exam Dates are given below.
CET (I) 2021 Expected Dates
| | |
| --- | --- |
| Event | Dates |
| CET Online Registration Starts | Oct 2021(Expected) |
| Last Date to Apply Online for CET | Oct-Nov 2021(Expected) |
| CET Admit Card | Nov 2021 (Expected) |
| CET Exam (Bank, SSC & RRB) | Nov-Dec 2021 (Expected) |
| CET Result | Dec 2021 (Expected) |
CET (II) 2021 Expected Dates
| | |
| --- | --- |
| Event | Dates |
| CET Online Registration Starts | Sep 2021 (Expected) |
| Last Date to Apply Online for CET | Oct 2021 (Expected) |
| CET Admit Card | Nov 2021 (Expected) |
| CET Exam (Bank, SSC & RRB) | Nov 2021 (Expected) |
| CET Result | Dec 2021 (Expected) |
According to the latest Government of India data, there are more than 80,000 posts lying vacant in Central Government departments. These posts are available in all the groups. Group A has approximately 20,000 vacancies, Group B has approximately 80,000 vacancies and Group C has more than 5,00,000 vacancies. Looking at the number of vacancies available we are expecting more than 7 lakhs vacancies. Hence keep a close eye on the latest updates on CET EXAM by visiting our page for the subsequent links and references.
CET for SSC
Staff Selection Commission is conducting government job exams for the decades together every year to shortlist or chooses the eligible candidates for various government posts lying vacant in the respective departments. Once the CET exam will be introduced as has been announced by Union Cabinet the candidates who will qualify for CET will be eligible to take TIER 2 Exam which will be headed by SSC.
CET for Railways
CET will hold common exam for Group B and Group C non-technical posts in the Railway department. The candidates qualifying CET will be eligible for Tier-2 and Tier-3 exam for Group B & Group C posts in Railways. CET 2021 will be held in place of RRB NTPC& RRB Group D examinations. CET will be pertinent for the posts cited below;
The posts offered through the NTPC exam are Commercial cum Ticket Clerk, Goods Guard, Commercial Apprentice, Junior Time Keeper, Trains Clerk, Junior Clerk cum Typist, Senior Commercial cum Ticket Clerk, Traffic Assistant, Accounts Clerk cum Typist, Junior Account Assistant cum Typist, Senior Time Keeper, Senior Clerk cum Typist, and Station Master.
The posts offered through the Grade-D exam are Helper, Track Maintainer, Gateman, Porter Assistant, Porter, Hospital Attendant, and Pointsman.
CET for Bank Exams
Institute of Banking Personnel Selection is one of the principal organization bodies that conduct several bank exams every year and lakhs of candidates perform in those exams. After the introduction of CET, the applicants will not have to perform different Prelims exams for diverse banking jobs. CET scores will be reckoned as the Prelims score and will be valid for IBPS bank exams. The candidates will not have to waste their time appearing in different banking Prelims exams.
NRA CET 2021: Latest Updates
Dr. Jitendra Singh the Union Minister of state stated that NRA will start conducting common eligibility tests from September 2021. He further added that at least 2.5 crore job aspirants will experience beneficial factors related to the Common Entrance Test (CET) examination. This exam will be organized by the National Recruitment Agency (NRA) for a wide range of government departments to fill up vacant positions.
Cabinet Approves Setting-Up of NRA
It is confirmed that the Union Cabinet successfully permitted the working of the National Recruitment Agency(NRA) to process up the recruitment process by organizing CET. It is announced that NRA will act as a nodal agency to organize a common entrance test every year to hire potential candidates for various posts in the government sector. The common eligibility test is made to replace the prelims level exams conducted by the different types of agencies for the hiring of non-gazetted positions.
What is NRA?
NRA stands for National Recruitment Agency, widely known as multi-agency which is responsible for simplifying the overall recruitment process. This exam conducting body is highly responsible for conducting separate common eligibility tests for all the three stages for graduate, matriculate, and higher secondary students. 1000 centers will be allotted to conduct a common eligibility test which will be held in every district. The NRA(National recruitment agency comes into action for conducting examinations for all the no-gazetted positions in the government sector.
What is CET?
The CET stands for Common Eligibility Test, it is a basic computer-based online eligibility test conducted by NRA(National Recruitment Agency) to screen all the appearing candidates on the very first level or a preliminary stage for various exams such as SSC, IBPS, and RRBs. Students who successfully qualify for the common eligibility test will become eligible to move forward and appear for the further selection process which includes Tier-2 and Tier-3, which further will be held by IBPS, SSC or RRB.
Government Bodies Replaced by CET NRA
With the implementation of a few amendments, all the prelims examinations for various posts such as Group B and C will be included in a common eligibility test. The CET exam conducting body National Recruitment Agency will initially work for replacing the preliminary exam for various government posts held by three companies such as:
Institute of Banking Personnel Selection (IBPS)

Railway Recruitment Board (RRB)

Staff Selection Commission (SSC)
After the introduction of the CET (Common Eligibility Test) candidates are required to appear for only a single preliminary examination for the detailed exams held by the above-listed agencies.
List of Exams Covered Under CET NRA
SSC MTS Matriculate

SSC GD Matriculate

SSC Constable (Executive) Delhi Police Higher Secondary

SSC CHSL Higher Secondary

SSC Stenographer Higher Secondary

SSC CGL Graduate

SSC CPO Graduate

SSC Selection Post Matriculate/Higher Secondary/Graduate (as per the post requirement)

SSC JHT Matriculate/Higher Secondary/Graduate (as per the post requirement)

Railway Recruitment Board (RRB) RRB NTPC Matriculate/Higher Secondary/Graduate (as per the post requirement)

RRB Group-D Matriculate

Institute of Banking Personnel Selection (IBPS) IBPS PO Graduate

IBPS Clerk Graduate

IBPS RRB PO & Clerk Prelims Graduate

Other banking exams
As CET Exam 2021 will be the selection test to choose candidates for the Phase-2 or Tier-2 exams. There will be a distinct CET exam for each level of candidates as per the syllabus that will be publicized soon.
Significant Features of CET
1. To begin with, the NRA will conduct CET twice a year.
2. There will be separate CET to be held for three levels -
Graduate

Higher Secondary (12th)

Matriculate (10th pass)
3. CET exam will comprise a multiple-choice objective-type question paper.
4. For Non-technical posts, CET may reinstate the Tier-I/Phase-1 exam held by SSC, Railway recruitment boards & Institute of Banking Personnel Selection.
5. CET to be held in multiple Indian languages, maximum 12 Official Languages announced under the scheme.
6. The final selection will be based on the CET score which will include separate specialized Tier-2/Tier-3 examinations conducted by the respective recruitment agencies.
7. The score-card of CET of a candidate will be valid for 3 years and the best available score for 3 years will be the current score.
8. CET will have no restriction on the number of attempts by the aspirants.
9. The Age limit will be mentioned in the notification which may vary from time to time. It will include relaxation in the upper age limit of the eligible candidates of SC/ST/OBC/PWD.
10. Candidates will be able to schedule tests and choose the center of their preference.
11. CET scores will be valid for Central Govt, State Govt, UTs, PSU, Private Sector.
12. NRA will conduct the first-level /Tier I Examination which is the stepping stone for many other selections which is going to be a bonanza for rural candidates as they need to pay just once for a number of exams.
13. A single eligibility test would significantly reduce the recruitment cycle and the candidates will be called for joining without any long wait.
14. CET is an online Common Eligibility Test for the recruitment of Central Government job posts across the different states, cities, and districts of India, which means all in one Package for the Government job aspirants
CET Eligibility Criteria
There are no fixed guidelines for the CET exam as of now. But, check out the expected NRA CET eligibility criteria for the year 2021:
Educational Qualification
CET ( Common Eligibility Test) will be conducted by NRA in three levels such as 10th standard, 12th standard, and graduation. This basically signifies that candidates who have cleared all three levels are eligible to apply for the CET examination.
Age Limit
The age limit will highly depend on the post for which the aspirant is applying. There will be relaxation in the upper age limit for aspirants belonging to any type of reserved categories like Scheduled Tribe (ST), Scheduled Caste (SC), Other Backward Class (OBC), Persons with Disability (PwD), etc.
Number of Attempts
The candidate will have a free hand on giving the CET exam. There is no bar on the number of attempts a candidate can take for the exam, subject to the upper age limit prescribed.
CET Selection Process
The CET selection process will comprise of the following steps:

Step 1: Fill in the CET application form

At first, candidates need to fill CET application form in online mode on the official website of the organization. The CET application fee is estimated to be minimal for general category candidates and maybe no fee for the reserved categories. It will be same for all the exams as it is a common exam for various sectors.

Candidates may get an option to schedule the test and select the test center of their choice at this stage of the recruitment process.

Step 2: Download CET admit card

NRA CET Admit cards will be out by the National Recruitment Agency on their official website of the exam. It will be obligatory for candidates to bring the CET to admit card to the assigned exam center.

Step 3: Appear for CET paper

Next, candidates will be appearing for their relevant CET paper in online mode. The NRA CET paper will comprise of MCQs enclosing four answer choices with one right option.

Step 4: Check CET result

CET result will be announced by the organization on the official website of the exam as per the recommended plan. The result is expected to be declared in the form of a merit list. The CET score of the applicant will be valid for three years.

Step 5: Appear for the next phase of relevant employment exams

All qualified applicants will then have to appear for the next stages/tiers of their relevant employment exams. Further, all the tiers will be undertaken by the respective employment agencies – SSC, RRB, and IBPS
CET Exam Pattern
The exam pattern of NRA CET Exam may comprise of three sections as these are the main sections of almost every government exam conducted till date these are:

1. English Language
2. Quantitative Aptitude
3. Reasoning Ability

It will be of 100 marks with 60 minutes duration having 30 questions in English and Quantitative Section and 35 questions in Reasoning Ability section carrying one mark each.
CET Exam Syllabus
The expected syllabus of these three subjects will be as follows:
English Language

Quantitative Aptitude

Reasoning Ability

General Awareness

Reading Comprehension

Simplification

Logical Reasoning

Current Affairs of National and International Importance

Idioms & Phrases

Profit and Loss

Alphanumeric Series

Art and Culture of India

Tenses Rules

Mixtures and Alligations

Directions

Monuments and Places of India

Paragraph Jumbles

Simple and Compound Interest

Ranking

Indian and World History

(Fill in the blanks)/Cloze Test

Surds and Indices

Alphabet Combination

Indian Polity and Governance

Error Detection

Work and Time Equations

Data Sufficiency Tests

United Nations and other important World Organisations

Rules for Tenses

Time and Distance Equations

Coded Inequalities

Flora and Fauna of India

Multiple Meanings(Contextual Usage)

Mensuration: Cylinder, Cone, Sphere, and Cuboid

Seating Arrangements

Famous Personalities of India and World

Paragraph and passage completion

Data Interpretation

Picture Series Puzzles

Games and Sports

Ratio And Proportion

Tabulation

Economic Scene

Percentages

Syllogism

Relationships

General Science

Number Systems

Input/output

Physical, Social and Economic Geography of India and World

Series and Sequences

Coding and Decoding

General Scientific and Technological Developments

Permutation and Combination

Assertion and Reason

Environmental Issues Concerning India and World at Large

Measures of Central Tendency and Variation

The statement, Argument, and Assumption

Common Abbreviations

Probability

Word Formation

Indian Economy

Flagship Government Programs
CET 2021 Exam Admit Card
CET Admit Card will be available on the official website of CET which can be easily downloaded using login id and password. There will not be any hard copy sent from NRA for the admit card, you will be notified of the admit card through email along with the link to follow to download the same.

CET Admit Card will be available for download before 10 days of the scheduled exam date as announced in the official notification of CET 2021. It is mandatory to carry CET Admit Card in the examination hall, hence ensure to download well in advance to avoid any last-minute rush as the website becomes unavailable due to a lot of traffic.
NRA CET 2021: Test Centers
Candidates who belong to remote locations have the privilege to fill for CET exam 2021 from more than one location. The government has announced that there will be at least more than one center in a district full based on candidates appearing for the exams. Now candidates are no longer required to visit far places to appear for CET examinations. This implementation will surely reduce the expense of poor candidates concerning examination fees, lodging, traveling charges, and more.
CET 2021 Exam Preparation Strategy & Study Plan
It will be of 100 marks with 60 minutes duration having 30 questions in English and Quantitative Section and 35 questions in Reasoning Ability section carrying one mark each. Looking into the three significant sections expected in the Upcoming CET Exam 2021 one can easily make a study strategy to prepare effectively to score high in the exam and get the chance to be in the Mains of the subsequent exam.
1. Understand the syllabus of CET 2021 of all the three sections namely:
a. English Language
b. Quantitative Aptitude
c. Reasoning Ability
2. The syllabus will be the same as that of the current SSC and other examining authorities. Hence it is easy to understand the syllabus if the candidates are aware of the current SSC and other exam patterns and syllabus.
3. Since it is the first time of the CET exam, therefore, there will not be any previous year exam question papers to consult to know the important topics or exam pattern. Cover all the topics as they will be mentioned in the Upcoming CET 2021 official notification.
4. Buy the best resource books of all the subjects being asked in the CET 2021 Exam. It should be comprehensive enough to cover all the relevant topics mentioned in the syllabus. Check the contents before buying the study material for the exam.
5. Take one full-length mock test to learn the topics thoroughly. Mock tests will help you to know your weaknesses and you can improve upon them simultaneously if you will take mock tests during your exam preparation time.
6. Make a time to give equal time to all the subjects because the selective study does not work for competitive exams where millions of aspirants will combat at All India level.
7. Join a reputed CET Coaching Institute nearby your location to get the best guidance and approach for the topics to be prepared for the exam. Team of experts assists in the reputed CET Coaching Institute which is the basic need to learn and understand the topics.
8. Take timely doubt sessions of the weak topics and make them your strengths. It is the ultimate to ace the exam with flying colors.
Follow these preparation tips and make your study plan accordingly.
CET 202021 Exam FAQ
Q. Why do we need NRA?
Ans. At present, candidates have to fill up numerous forms and have to pay multiple fees which results in a financial burden to the unemployed candidates. Women candidates and Specially able students were facing problem in moving for multiple exams in the year and hence to decrease all this hard work and to cut the application cost, NRA has been situating in a single form will be filled and the candidate can choose the center of his/her own choice and take the common test for almost all the exams.
Q. What will be the expected Syllabus of CET?
Ans. A new syllabus of common eligibility test is yet to be released by the exam conducting body. It is estimated that it will include the exam pattern of all the agencies such as IBPS, SSC and Railways etc. There is not anything to worry about. We are expecting three sections namely: Reasoning Ability, English Language and Quantitative Aptitude as these are the common sections of almost all the government exams conducted so far.
Q. Is there any change in the stages of the respective exams?
Ans. No, there are no changes implemented in the stages of the respective exams. Every exam will have an unchanged number of stages such as If there are three stages in IBPS PO i.e: Prelims, Mains, and Interview then it will be conducted in three stages. The only difference is that the prelim will remain common no matter which exam you want to apply for and Mains and Interview will be conducted by the earlier exam testing agencies. In this case, it will be conducted by IBPS. Hence it is a common test drive for preliminary exams only.
Q. What will the validity of the CET score?
Ans. The CET score will be applicable for three years from the date of the declaration of exam results. A candidate can undertake any number of attempts till he or she attains the upper age limit.
Q. Does CET allow taking exams in more than one language?
Ans. Yes, candidates can attempt CET in 12 multiple and official languages as mentioned in the Eighth Schedule of the Constitution of India.
Q. Will this year's exams be organized by NRA?
Ans. The exams whose announcements are already out will be carried out as usual and also NRA is yet to be set up and it might take time and hence we can anticipate the next year's exams to be conducted by NRA. Hence this year all the exams are conducted by their individual exam testing agencies.
Q. What will be the mode of CET exam: Online or Offline Mode?
Ans. The CET exam will be conducted in an Online Mode.
IBPS Clerk
IBPS Clerk 2021 Notification IBPS released the notification for the IBPS Clerk exam on 11th July 2021. The IBPS Clerk 2021 notification released on the official website @ibps.in. The exam for IBPS Clerk will be held in online mode only. Every year the Institute of Banking Personnel Selection holds the IBPS clerical cadre in multiple Public Sector Banks. IBPS started the Common Written Examination (CWE) in the year 2011 to recruit officers and clerks in Public Sector
IBPS SO Exam 2021
IBPS SO Notification 2021 Every year Institute of Banking Personnel Selection conducts the IBPS SO exam for various Public Sector Banks listed under IBPS. Common Written Examination (CWE) was started by IBPS in the year 2011 to recruit Specialist Officers (SO), Probationary Officers (PO), and Clerks in Nationalized banks. The registration for IBPS SO is done in online mode by visiting the official website of IBPS. It is held at various locations throughout India. The mode of examinati
SBI PO Apply Online
SBI PO 2021 Notification State Bank of India will release an Official Notification of SBI PO 2021 on the Official website at sbi.co.in. SBI PO 2021 Notification is expected to be released soon. For the year 2020, due to covid, the SBI PO 2020 notification was released in the month of November 2020. The last date for the online application was 4th-Dec- 2020. The online exam of SBI PO Prelims 2020 held on 4th,5th & 6th Jan 2021 in various s