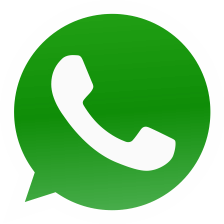 Quick Connect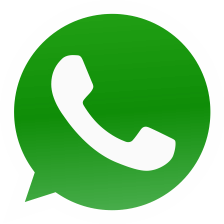 Whatsapp Now

+91-9696960029
SSC MTS 2020 Apply Online
Finally, the wait is over as Staff Selection Commission has officially announced the important dates for the forthcoming SSC MTS Exam 2020. SSC MTS 2020 is being conducted to recruit candidates to the post of
Junior Gestetner Operator
As per the SSC exam calendar, the SSC MTS application form 2020 will be available online 2nd June 2020. Interested candidates can submit application form till 15th July 2020.

We are sharing the latest calendar of SSC Exams 2020-21 released on 2nd June 2020 in its official website.

Click here to download SSC Calendar 2020-2021 PDF (Updated Soon)

SSC MTS 2020: Important Dates

| | |
| --- | --- |
| Examination Process | Dates |
| Online Registration Process | 02.06.2020 |
| Last date for online fee payment | 15.07. 2020 |
| Exam Dates (Paper I) | 26.10.2020 to 13.11.2020(CBE) |
| Exam Dates (Paper-II) | 01.03. 2021(DES) |
| Exam Dates (Paper III) | To be notified later |

SSC MTS 2020: Eligibility Criteria
There are three key criteria that a candidate is required to be performed to apply for the SSC MTS 2019 Exam.
The three criteria are:
Nationality: A candidate is required to be

A citizen of India

Subject of Nepal

Subject of Bhutan

Tibetan Refugee

Person of Indian Origin migrated from Pakistan, Burma, Afganistan, Kenya, Tanzania, Sri Lanka, Uganda, Zambia, Malawi, Zaire, Ethiopia and Vietnam.


Age:
A candidate must have acquired a minimum 18 years of age and should not exceed 25 years of age as on 01.08.2019. (i.e. candidates born not before 02-08-1994 and not later than 01-08-2001)
Besides the mentioned age limits there are some age relaxations given to reserved categories given below:
Age Relaxation
5 years
3 years
10 years
13 years
15 years
03 years after deduction of the military service rendered from the actual age as on closing date of receipt of online application.

Educational Qualification:
An applicant must have passed Matriculation or an equivalent exam from a recognized Board or University under government of India.

Best Recommended Study Material to Ensure Success in SSC MTS Exam
Looking to crack SSC MTS 2019?? Start preparation with IBTS's SSC MTS Study material now!





SSC MTS 2020: Application Fee
Application Fees for general category candidates for SSC MTS 2019 is Rs. 100/-
Application fees for candidates belonging to SC/ST/PWD/Ex-Serviceman and female candidates are exempted from application fee payment for SSC MTS 2019 Exam.

SSC MTS 2020 Online Application Process
Steps to Apply Online for SSC MTS 2020

Step 1: To start with, click on the above mentioned link to get redirected to the official page of SSC

Step 2: On the official Page, you will find "NEW REGISTRATION" button. Click on the button to start your SSC MTS 2019 Online Application

Step 3: In the first part of the registration process, you must fill in your General Details, such as, your name, Father's name, Mother's Name, Address, Contact Number, Email ID etc.

Step 4: Click on Submit Button, you will get your application number and a mail will be sent to the registered email ID with your login ID and Password.

Step 5: Login again with the Login ID and Password and continue with the further process of SSC MTS Online Application Process

Step 6: In the second part of the Application Process, upload your recently clicked passport size photograph and signature in the required format

Step 7: Fill in your education qualifications, your choice of centre and click on submit button

Step 8: In the final step of the Application Process, you must pay the Application Fees for SSC MTS 2019 Exam through Online Mode of payment (Credit Card/Debit Card/Net Banking/NEFT etc.) or through Offline Mode of Payment (E-Challan)

Step 9: Click on "SUBMIT APPLICATION" button. Your Online Application form will be successfully submitted.

Step 10: Take a printout of the SSC MTS Application Form for future reference .
SSC MTS 2020 Contact Information
Regional Office Address : Delhi

Staff Selection Commission
Block No. 12,
CGO Complex,
Lodhi Road, New Delhi-110003

Phone Number : 011-24363343, 24367526
Email ID : enquirysscnr@gmail.com
Official Website: sscnr.net.in


Regional Office Address : Bangaluru

Staff Selection Commission
1st Floor, "E" Wing, Kendriya Sadan,
Koramangala, Bengaluru
Karnataka-560034

Phone Number : 080-25502520 / 9483862020
Email ID : rdssckkr@nic.in
Official Website: www.ssckkr.kar.nic.in


Regional Office Address : Chennai

Staff Selection Commission
2nd Floor, EVK Sampath Building
DPI Campus, College Road
Chennai,Tamil Nadu-600006

Phone Number : 044-28275568
Email ID sscsr.tn@nic.in
Official Website : www.sscsr.gov.in


Regional Office Address : Guwahati

Staff Selection Commission
NER, Housefed Complex,
Last Gate, Beltola-Basistha Road,
P.O. Assam Sachivalaya, Dispur
Guwahati, Assam-781006

Phone Number : 0361-2228929
Email ID : rdner.ssc@gmail.com
Official Website: www.sscner.org.in


Regional Office Address : Mumbai
Staff Selection Commission
1st Floor, South Wing
Pratishtha Bhawan,101
Maharshi Karve Road,
Mumbai, Maharashtra-400020

Phone Number : 022-22019118
Email ID : rdsscwr@gmail.com
Official Website: www.sscwr.net


Regional Office Address : Chhatisgarh
Staff Selection Commission
J-5, Anupam Nagar
Raipur, Chhattisgarh-492007

Phone Number : 0771-2282678,0771-2282507
Email ID : sscraipur@yahoo.co.in
Official Website: www.sscmpr.org


Regional Office Address : Uttar Pradesh

Staff Selection Commission
Kendriya Sadan, 34-A
M.G. Marg, Civil Lines
Prayagraj, Uttar Pradesh-211001

Phone Number : 0532-2406000
Email ID : rdcrssc@gmail.com
Official Website: www.ssc-cr.org


Regional Office Address : Chandigarh

Staff Selection Commission
Block No. 3
Ground Floor, Kendriya Sadan
Sector-9, Chandigarh-160009

Phone Number : 0172-2744366, 2749378
Email ID : sscnwrgoi@gmail.com
Official Website: www.sscnwr.org


Regional Office Address : Kolkata

Staff Selection Commission
1st MSO Building, (8th Floor)
234/4, Acharya Jagadish Chandra Bose Road
Kolkata,West Bengal-700020

Phone Number : 033-22904424, 22904422, 22902230
Email ID : Contact@sscer.org
Official Website: www.sscer.org
SSC CHSL Apply Online
Staff Selection Commission or SSC has been one of the most advantageous organizations to undertake Government exams in India. Every year more than thousands of candidates are shortlisted by SSC to be employed in Government departments. As we know Govt. jobs are the most wanted as a career option in India and the government of India has a special focus on providing better facilities and services in every phase of the countrymen. With the advent of the development plans to give maximum opportuniti
SSC CPO Apply Online
SSC CPO 2020 Notification Finally, the wait is over as Staff Selection Commission has officially announced the important dates for the forthcoming SSC CPO Exam 2020.SSC has announced the SSC CPO 2020 recruitment notification on its official website on 17 June 2020. Eligible candidates can apply for the same from 17 June to 16 July 2020. SSC CPO 2020 is being conducted to recruit candidates to the post of Sub Inspector in Delhi Police, Sub Inspector in CAPFs, Assistant Sub Inspector in CI