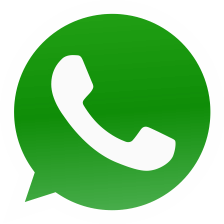 Quick Connect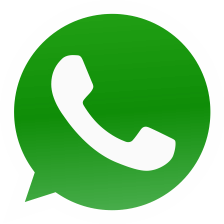 Whatsapp Now

+91-9696960029
CAT Preparation 2020: Expert Tips, Strategy & Guide
Updated on 25 Nov 2020 by Jyoti
CAT preparation 2020
Section-wise CAT Preparation Plan 2020
CAT Preparation FAQs 2020
For CAT preparation 2020, every aspirant needs to make a subject-wise plan. The CAT exam has three sections – VARC, DILR and QA. While crafting a CAT preparation plan, determine your weak topics and specify the time slot accordingly. It is advisable that aaspirants should start their CAT preparation with the subject they find as the most difficult one.
CAT 2020 exam date has been declared. The exam will be held on November 29 and less than a month is remaining for the exam preparation. Hence it is time to give absolute priority to the CAT preparation.
There are some of the noteworthy aspects of CAT preparation these are:
Step 1:
Understand and analyze the CAT syllabus methodically and understand the CAT exam pattern and marking scheme well
Step 2:
Buy the study material based on the latest exam pattern and syllabus of CAT exam.
Step 3:
Join online study groups on Quora, Facebook, WhatsApp, etc.
Step 4:
Craft a monthly time-table, a weekly time-table and a daily time-table to systematize the study pattern to ace the exam with flying colors.
CAT syllabus is generally considered Engineer-friendly but the fact is, apart from QA no other topics of CAT syllabus are such that students from non-Engineering background cannot qualify. In fact, even the QA section comprise of Mathematics topics from Class 6-10, which all of us have premeditated.
Please make a note of important topics of CAT syllabus in the table below.
| | |
| --- | --- |
| Name of CAT Sections | Significant Topics |
| Verbal Ability and Reading Comprehension | Reading Comprehension, Parajumbles, Grammar, One-word Substitution, Fill in the Blanks, Antonyms-Synonyms, Sentence Correction, Foreign Words, Verbal Ability, etc. |
| Data Interpretation and Logical Reasoning | Tables Chart, Line Charts, Pie Charts, Bar Graph, Mixed Charts, Series Completion , Coding-Decoding, Data Structures, Blood Relations, Family Tree, Assumptions, etc. |
| Quantitative Aptitude | Geometry, Trigonometry, Algebra, Mensuration, Partnership (Accounts), Profit & Loss, Ratios and Proportion, In-equations Quadratic and Linear Equations, Surds and Indices, Time-Speed-Distance, Number System, Geometric Progression, Inequalities, Work and Time, Percentages and Logarithms, etc. |
In order to acquire 99.99 percentile in CAT exam, the candidates should understand the exam pattern well, so that their selection of question guaranteethat they solve the paper with overall 100 per cent accuracy.

Given below is the table regarding thesignificant aspects of CAT exam pattern.
| | |
| --- | --- |
| Features | Details |
| Number of sections | 3 - VARC, DILR, QA (to be answered in same sequence) |
| Number of questions | 100 |
| Types of question | MCQ and TITA |
| Examination mode | Online |
| Sectional time-limit | 40 minutes |
| Total marks | 300 |
| Marks per question | 3 |
| Negative marking | - 1 (no negative marking for TITA and unattempted questions) |
| Total exam duration | 120 minutes |
Section-wise CAT Preparation Plan 2020
This section is generallyalienated into reading comprehension, vocabulary, grammar and verbal ability. To organize for this section of CAT exam, the aspirants should need to have a different approach for each element. For example, preparation of reading comprehension should begin much earlier as it all about developing and cultivate the habit of reading.
To prepare for DILR, the most significant thing is to have lucidity of basic concepts. Since the question in this section is related to data and logic based, the candidates need to build up sharp observational skill and eye for detail. The most important topics to study for DILR are Tables, Line Charts, Pie Charts, Bar Charts, Mixed Charts.
Prepare tips for CAT Quantitative Aptitude
This is the last section of CAT exam and the most thorough one. The QA section comprises of Math topics like Algebra, Geometry, Trigonometry and Mensuration. The key to outshine in this section of CAT exam is to learn and understand all the concepts, formulae and theorems. Develop the skill of mental calculation. Although a calculator will be given in the exam centre, mental calculation will save more time of the aspirants while solving the complex calculations.
Significant Points related to CAT Preparation 2020
CAT exam is a speed and accuracy based test. Practice as many CAT question papers and mock test as you can to perk up speed and accuracy.
After examining each of your CAT mock test, it is important to analyze your strengths and weaknesses and then work upon them more with sincerity.
It is recommended to solve each question thrice. It is because in the first attempt you will understand the question, in second attempt you will solve it faster and in the third attempt you will discover its shortcut.
It should be noted carefully that CAT exam has sectional time limit. It means that you have to complete each section within stipulated time-frame (60 minutes each).
There is negative marking in CAT exam. Every wrong answer will be penalized with the deduction of 1 mark. Therefore, you should avoid guess-work and learn the trick of selecting the right questions for you.
Please do not ignore any topic as CAT exam has sectional cut off limit. This sectional cut off directly affects the overall CAT percentile and also selection in WAT-GD/PI.
Take CAT Mock Tests
For effective preparation of CAT exam, IIMCAT releases official mock test a month before the exam for the candidates. This officially released CAT mock test is replica or mock-up model of the real exam. This mock test provides insight of the possible exam pattern of that year. It has been observed that break-up of topic-wise questions vary every year in CAT exam.This official mock test delivers a sneak peak of the final CAT exam.
Every candidate is strongly recommended to attempt official CAT mock test seriously as it will be accessed online on the official IIMCAT website. The registered candidates can only access the official website by using their login ID and password.
Q: Is it possible to prepare and crack CAT exam without coaching?
A: Yes, it is possible to crack CAT exam but it will require lots of discipline, sincerity, smart-work and dedication.

Q: Is it possible for a working candidates, working 9 AM to 6PM, to crack CAT exam 2020? How long will it take for them to crack this exam?
A: Working candidates has reasonably lesser time to prepare and so it is advised to start preparing for CAT exam one year in advance.

Q: Is it possible for final year student of B.Tech to appear in CAT 2020 exam?
A: Yes, it is possible. Every candidate who is in the final year of their Bachelor Degree can appear in CAT 2020 exam.

Q: Which books are recommended to begin preparation for Quants for students with Humanities background?
A: It is recommended that students should consult NCERT Maths book of Class 9 or 10. It will help them understand the fundamental concepts of Quants topics.

Q: What is the ideal preparation time to crack CAT exam successfully?
A: The ideal preparation to crack CAT exam is around one year. There are many brilliant students who have cracked this exam with the preparation time of 4 to 6 months. It depends completely on individual's aptitude, strategy and hard work.

Q: Is it possible to prepare for CAT exam by practicing mock tests only?
A: No, it is not possible. The candidates are supposed to prepare fundamentals and basics properly by taking the help of books, tutorials, mock tests etc.

Q: How many mock tests should be practiced by candidates to score 100 percentile in CAT exam?
A: According to experts and previous year CAT toppers, a candidate has to practice around 25 to 30 CAT mock tests to crack CAT exam. Ideally speaking, a candidate should try to solve 40 mock tests and above successfully to score 100 percentile in exam.

Q: What are the important topics of QA section of CAT exam?
A: The important topics of Quantitative Aptitude section of CAT exam are Geometry, Algebra, Trigonometry, Mensuration, Modern Math, Arithmetic, etc.

Q: What are the important topics of DILR section of CAT exam?
A: The important topics of DILR section of CAT are Series, Puzzles, Blood Relations, Direction, Data Arrangement, Seating Arrangement, Line Graphs, Venn Diagram, Family Tree, etc.

Q: What are the important topics of VARC section of CAT exam?
A: The important topics of VARC section of CAT are RC, Grammar, Verbal Reasoning, Parajumbles, Fill in the Blanks, Syllogism, Analogies, Antonym & Synonyms, Foreign words, etc.

Q: How to gain command in English language and master RC passages of English section in CAT exam?
A: The candidates are recommended to develop the habit of reading good quality of English literature on regular basis. It is advised to read daily English newspaper and develop habit of reading fast and understand the meaning and gist of the articles read. It will not only enhance your vocabulary skills but will also improve your reading skills. It will help you to gain command in English language and will help you solve toughest RC passages questions in CAT exam. Finally, candidates should practice maximum mock tests to gain confidence and accuracy for the final exam.
CAT 2020
What is CAT Exam? Common Admission Test or CAT exam is a common aptitude test which is a doorway to 20 IIMs and over 1,200 B-schools in India. CAT is held in online mode in over 156 cities. The exam includes 100 MCQs & non-MCQs from Verbal Ability & Reading Comprehension (VARC), Data Interpretation & Logical Reasoning (DILR) and Quantitative Ability (QA). The official website of CAT 2020 (iimcat.ac.in) has all the related information about the entire admission process