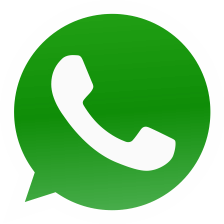 IBPS SO IT Officer (Scale-I)
IBPS SO IT Officer
About Exam
How to Apply?
IBPS SO Exam is a perfect opportunity for candidates who want to work as an IT Officer in a Bank. IBPS conducts the SO Exam for the recruitment of Specialists Officers.
If you are aiming to become an IT Officer in Public Sector Bank, then IBPS SO IT Officer 2021 is a brilliant opportunity to avail yourself. The exam calendar for IBPS SO 2021 is already out and the official recruitment notification is likely to be announced in Nov/Dec 2021. IBPS has released the Official Calendar on 3rd February 2021. The link to the Official Calendar is given below:
Role & Job Profile of IT Officer:
IBPS IT Officers are responsible for the management of the entire IT team and provide end-to-end support for banks' core banking system.

They're responsible for providing support and procedural documentation and also maintain the shift duty system and for the handling of data as well as the core banking application files.

The IBPS IT Officers are responsible for setting up and maintaining new users' accounts, profiles, and their passwords and developing new software and applications and modifying the bank's existing software.

IBPS IT Officers have to look after banks network security and anti-virus updates and are responsible for conducting safety checks on computer equipment, bank network security, Anti-Virus and Anti-fraud management etc.

It's the responsibility of IBPS IT Officers to make sure that the Bank's internal security is not breached and customers' details are not leaked.

All ATM-related activities (maintenance and troubleshooting) are under the care of the IBPS IT Officers. They're responsible for the management of various subsystems like ATM, Kiosks, Mobile banking, Internet banking, Networking, etc.
Institute of Banking Personnel Selection will release the notification of IBPS SO 2021 on its official website i.e www.ibps.in.It is held at various locations throughout India. The mode of examination is online. According to the calendar released by the IBPS, IBPS SO Prelims Examination will be held on 18th December 2021 & 26th December 2021 and Mains Examination will be held on 30th January 2022.
Click here to Apply Online (will be activated)
The exam dates are tentative in nature. The exam dates for the IBPS SO 2021 is given as follows:
| | |
| --- | --- |
| Activity | Tentative Dates |
| IBPS SO Notification 2021 | To be notified |
| IBPS SO Online Registration Starts From | To be notified |
| Last Date to Apply Online for IBPS SO | To be notified |
| Download of call letters for Online examination – Preliminary | To be notified |
| Commencement of IBPS SO Preliminary Exam | December 18th & 26th 2021 |
| Result of IBPS SO Online exam – Preliminary | To be notified |
| Download of call letters for Online examination – Mains | To be notified |
| Commencement of IBPS SO Mains Exam | January 30th, 2022 |
| Conduct of Interview | To be notified |
| IBPS SO 2021 Final Result | To be notified |
The no. of vacancies will be released with the release of notification. The notification is expected to be released in the month of October 2021. Last Year, the number of vacancies was 20 for the IT officer post of IBPS SO. Here in the table, the post-wise vacancy details are for the year 2020 given below:
S.No.

Name of Post

No. of Vacancies

1

Agriculture Officer (Scale-I)

485

2

Marketing Officer (Scale-I)

60

3

Law Officer (Scale-I)

50

4

Rajbhasha Adhikari (Scale-I)

25

5

IT Officer (Scale-I)

20

6

HR/Personnel Officer (Scale-I)

7

Total

647
IBPS SO IT Officer Eligibility
I. Nationality / Citizenship:
A candidate must be either -
a Citizen of India or

a subject of Nepal or

a subject of Bhutan or

a Tibetan Refugee who came over to India before 1 January 1962 with the intention of permanently

settling in India or

a person of Indian origin who has migrated from Pakistan, Burma, Sri Lanka, East African countries of Kenya, Uganda, the United Republic of Tanzania (formerly Tanganyika and Zanzibar), Zambia, Malawi, Zaire, Ethiopia and Vietnam with the intention of permanently settling in India, provided that a candidate belonging to categories (ii), (iii), (iv) & (v) above shall be a person in whose favour a certificate of eligibility has been issued by the Government of India.
II. Age Limit :
Minimum: 20 years Maximum: 30 years
i.e. A candidate must have been born not earlier than 02.11.1989 and not later than 01.11.1999 (both dates inclusive)

II. Educational Qualifications :
Name of the
Post

Age

Educational Qualifications **
(from a University/ Institution/ Board recognised by Govt. Of India/ approved by Govt. Regulatory Bodies)

IT Officer
(Scale I)

Min- 20 Years
Max-30 Years

1)Four years of engineering/Technology degree in Computer Science/IT/Computer Application/Electronics and Communication Engineering/Electronics and Telecommunication/ Electronics and Instrumentation
OR
2) Post Graduate Degree in Computer Science/IT/Computer Application/Electronics and Communication Engineering/Electronics and Telecommunication/ Electronics and Instrumentation OR
Graduates having passed DOEACC 'B' level exam

*In case of dual specializations, one of the fields of specialization should be in the field prescribed. In case of major/ minor specializations, major specialization should be in the stream prescribed. Candidates having PG Degree (MMS or MBA)/PG Diploma with more than two specializations are not eligible to apply.

Relaxation of Upper age limit
Sr. No.

Category

Age relaxation

1

SC/ST

5 years

2

OBC (Non- creamy layer)

3 years

3

PWD.

10 years

4

Ex-Servicemen

5 years

5

Persons ordinarily domiciled in the State of Jammu & Kashmir during the
period 1-1-80 to 31-12-89

5 years

6

Persons affected by 1984 riots

5 years
IBPS SO IT Officer Prelims Exam Pattern

For the Post of Agriculture Field Officer IT Officer Scale I

| S. No. | Section | No. of Questions | Total Marks | Duration |
| --- | --- | --- | --- | --- |
| 1. | Reasoning | 50 | 50 | 40 min |
| 2. | English Language | 50 | 25 | 40 min |
| 3. | Quantitative Aptitude | 50 | 50 | 40 min |
| | Total | 150 | 125 | 120 min |
IBPS SO IT Officer Mains Exam Pattern
For the Post of IT Officer Scale I

| Name of Test | Number of Questions | Maximum Marks | Medium of Exam | Duration |
| --- | --- | --- | --- | --- |
| Professional Knowledge | 60 | 60 | English & Hindi | 45 min |
II. Penalty for Wrong Answers (Applicable to both – Online Preliminary and Online Main examinations).

There will be a penalty for wrong answers marked in the Objective Tests. For each question for which a wrong answer has been given by the candidate one fourth or 0.25 of the marks assigned to that question will be deducted as a penalty to arrive at a corrected score. If a question is left blank, i.e. no answer is marked by the candidate, there will be no penalty for that question.
Best Recommended Study Material to Ensure Success in IBPS SO Exam
Looking to crack IBPS SO 2020-21? Start preparation with IBT's IBPS SO Study material now!

IBPS SO exam will be conducted in two phases i.e Preliminary and Mains. Where Professional knowledge is the important section in the IBPS SO Mains exam. If you are appearing for the IBPS SO exam for the Agriculture officer scale-1 post, then you are at the right place. Check the IBPS SO Syllabus for Agriculture.
IBPS SO IT Officer Prelims Exam Syllabus 2021
| | | |
| --- | --- | --- |
| Reasoning Ability | Quantitative Aptitude | English Language |
| Logical Reasoning | Simplification | Reading Comprehension |
| Alphanumeric Series | Profit & Loss | Cloze Test |
| Ranking/Direction/Alphabet Test | Mixtures &Alligations | Para jumbles |
| Data Sufficiency | Simple Interest & Compound Interest & Surds & Indices | Multiple Meaning / Error Spotting |
| Coded Inequalities | Work & Time | Fill in the blanks |
| Seating Arrangement | Time & Distance | Miscellaneous |
| Puzzle | Mensuration – Cylinder, Cone, Sphere | Paragraph Completion |
| Tabulation | Data Interpretation | |
| Syllogism | Ratio & Proportion, Percentage | |
| Blood Relations | Number Systems | |
| Input-Output | Sequence & Series | |
| Coding-Decoding | Permutation, Combination &Probability | |
IBPS SO IT Officer Mains Exam Syllabus 2021
1. Operating System
Simple Batch Systems, Multiprogram batched systems, Time-Sharing Systems, Process Concepts and PCB, Process Scheduling, Schedulers, and Context Switching, Interprocess Communication, CPU Scheduling, Scheduling Criteria, Scheduling Algorithms- FCFS, SJFS, Priority Scheduling, Round-Robin Scheduling, Multilevel Queue Scheduling, Multilevel Feedback Queue Scheduling, Multiple-Processor Scheduling, Real-Time Scheduling, The Critical Section Problem, Semaphores, The Dining Philosophers Problems, Critical Regions, Deadlock- Prevention, Avoidance, Detection, Recovery, Bankers Algorithm, Memory Management, Logical Vs Physical Address Space, Segmentation, Virtual Memory, Demand Paging, Page Replacement Algorithms- FIFO, Optimal Algorithm, LRU, Second Change; Counting Algorithm, Thrashing.
2. Data Structure
Asymptotic Notation, Stacks and Queues, Trees, Algorithms, Binary Trees, Lemma, Heaps and Heapsort, Minimum Spanning Trees, All pair shortest path, Optimal Binary Search Trees, Tree Traversal, Graphs- Search and Traversal techniques, Sorting- Insertion Sort, Selection Sort, Radix Sort, Merging, Complexity of Sorting and Merging Algorithms, Hashing, Chaining, PASCAL, Looping, Break and continue statement, Functions.
3. Object-Oriented Programming
Java Basics (History of Java, data types, variables, scope and lifetime of variables, arrays, operators, expressions, control statements, type conversion and casting, simple java program, concepts of classes, objects, constructors, methods, access control, this keyword, overloading methods and constructors, parameter passing, recursion, nested and inner classes, exploring string class), Inheritance, Polymorphism, Encapsulation, Packages and Interfaces, Exception Handling, Multithreading, Event Handling, Applets.
4. Database Management Systems
Database models, File Management System VS DBMS, Tuple Relational Calculus, Normal Forms, Data-Structure Diagrams, ER Diagram, SQL Basics, Transaction Control.
5. Compiler Design/ Language Processor
Assemblers, Compiler structure, Lexical Analyser, Parsing, Buffer pairs, syntax error handling, Parse tree and derivation, grammar, bottom-up parsing, LR Parsing, Syntax tree, Storage Organization, macro instructions, macro processor, loader, linker, interpreters.
6. Computer Organisation
Number System, Arithmetic Addition and subtraction, Overflow Detection, Decimal Fixed Point Representation, Floating Point Representation, Gray Code, Weighted Code, Excess-3 Code, Error Detection Codes, Parity Bit, Odd Function, Machine Language, Addressing Modes, Program Counter, CPU, General Register Organisation, Control Word, Microprogrammed Control, Data Dependency, Memory Organisation, Cache, Mapping.
7. Microprocessor and Computer Hardware
Microprocessor Architecture and its operations, 8085, 8080A, Bus Organisation, Registers, Accumulator, Stack Pointer, Memory Classification, Flip Flop, R/W Memory, ROM, RAM, 8085 Control and Status Signals, Power Supply and Clock Frequency, Logical Operations, Instruction Format, Stacks, Subroutine, Interrupts, Programmable Interrupt Controller, Interrupt Operation, Ladder Network, D/A Converters, Multiplexer De-multiplexer, Digital Comparator, Parity Generator/Checker, Flip Flop, Ring Counter, Ripple Counter, Up/Down Counter, Synchronous Counter.
8. Computer Network
Reference Models, OSI and TCP Models, Data Transmission, Transmission Medium, IEEE Standards, and Protocols- 802.3, 802.4, 802.5, IP Address, NIC, Switching, Networking devices, Internet, Types of Networks.
9. Software Engineering
SDLC (Software Development Life Cycle), Software Configuration Management (SCM), Software Development Models, Requirement Elicitation, Software Design and Maintenance, Software Testing: Testing Objectives, Unit Testing, Integration Testing, Acceptance Testing, Regression Testing, Testing for Functionality and Testing for Performance, Top-Down and Bottom-Up Testing Strategies: Test Drivers and Test Stubs, Structural Testing (White Box Testing), Functional Testing (Black Box Testing), Test Data Suit Preparation, Alpha and Beta Testing of Products.Static Testing Strategies: Formal Technical Reviews (Peer Reviews), Walk Through, Code Inspection, Compliance with Design and Coding Standards.
10. Web Technology
Web Page Designing: HTML: list, table, images, frames, forms, CSS, Document type definition, XML: DTD, XML schemes, Object Models, presenting and using XML, Using XML Processors: DOM and SAX, Dynamic HTML.
Scripting: Javascript: Introduction, documents, forms, statements, functions, objects; introduction to AJAX, VB Script, Introduction to Java Beans, Advantage, Properties, BDK, Introduction to EJB, Java Beans API.
Server Site Programming: Introduction to active server pages (ASP), Introduction to Java Server Page (JSP), JSP Application Design, JSP objects, Conditional Processing, Declaring variables and methods, Sharing data between JSP pages, Sharing Session and Application Data, Database Programming using JDBC, development of java beans in JSP, Introduction to Servlets, Lifecycle, JSDK, Servlet API, Servlet Packages, Introduction to COM/DCOM/CORBA.
PHP (Hypertext Preprocessor): Introduction, syntax, variables, strings, operators, if-else, loop, switch, array, function, form, mail, file upload, session, error, exception, filter, PHP-ODBC
11. Data warehousing & Data Mining:
Data Warehouse Process and Technology: Warehousing Strategy, Warehouse management and Support Processes, Warehouse Planning and Implementation, Hardware and Operating Systems for Data Warehousing, Client/Server Computing Model & Data Warehousing. Parallel Processors & Cluster Systems, Distributed DBMS implementations, Warehousing Software, Warehouse Schema Design, Data Extraction, Cleanup & Transformation Tools, Warehouse Metadata.
Data Mining: Overview, Motivation, Definition & Functionalities, Data Processing, Form of Data Preprocessing, Data Cleaning: Missing Values, Noisy Data,(Binning, Clustering, Regression, Computer and Human inspection), Inconsistent Data, Data Integration and Transformation. Data Reduction:-Data Cube Aggregation, Dimensionality reduction, Data Compression, Numerosity Reduction, Discretization and Concept hierarchy, generation.
Data Visualization and Overall Perspective: Aggregation, Historical information, Query Facility, OLAP function, and Tools. OLAP Servers, ROLAP, MOLAP, HOLAP, Data Mining interface, Security, Backup and Recovery, Tuning Data Warehouse, Testing Data Warehouse. Warehousing applications and Recent Trends: Types of Warehousing Applications, Web Mining, Spatial Mining, and Temporal Mining.
12. Computer and Network Security
Basic security topics, including symmetric and public-key cryptography, digital signatures, cryptographic hash functions, authentication pitfalls, and network security protocols.
The Nodal Banks/ Participating Organizations may organize pre-examination training for SC/ST/Religious Minority Community candidates at certain centers as per the strategy issued by the Government of India. This is a kind of training session where candidates are acquainted with the type of questions, common mistakes, and tips for time management, best practices, basic tricks and approaches by experts from training organizations. The purpose is to give a level playing field to students from weaker sections that can't afford coaching and make them aware about the general facet and recruitment procedure of the exam.
Candidates belonging to the above-mentioned categories can undergo training by signifying the same against a relevant column, at the time of applying online.

The pre-exam training is free of cost with other expenses like travel, food and lodging expenses are incurred by the candidate. Generally, it is conducted five days before the exam and the dates are announced on the official website. Please find below an indicative list of training centres:
| | | | |
| --- | --- | --- | --- |
| North India | South India | East India | West India |
| Agra | Bengaluru | Agartala | Ahmedabad |
| Allahabad | Chennai | Balasore | Aurangabad |
| Amritsar | Coimbatore | Behrampur (Ganjam) | Bhopal |
| Bareilly | Gulbarga | Bhubaneshwar | Indore |
| Chandigarh | Hyderabad | Dhanbad | Jabalpur |
| Dehradun | Kavaratti | Guwahati | Jaipur |
| Gorakhpur | Kochi | Hubli | Jodhpur |
| Jammu | Madurai | Kolkata | Mumbai |
| Kanpur | Mangalore | Muzaffarpur | Nagpur |
| Karnal | Mysore | Patna | Panaji (Goa) |
| Lucknow | Port Blair | Ranchi | Pune |
| Ludhiana | Puducherry | Sambalpur | Raipur |
| New Delhi | Thiruchirapalli | Shillong | Rajkot |
| Patiala | Thiruvananthapuram | Siliguri | Vadodara |
| Rohtak | Vijaywada | Tirupati | |
| Shimla | Vishakhapatnam | | |
| Varanasi | | | |
IBPS will have some additional centers or remove some depending on the requirement. The Candidates who opt for pre-examination training should download their call letter for training by entering their registration number and password/ date of birth from the Bank's website. Pre-Exam training call letter will not be sent by post.
The registration for IBPS SO Exam 2021 was done online. In order to avoid any technical errors please make sure that the web browser used to fill up the IBPS SO 2021 Application form is one of the following:
Internet Explorer 8 and above

Mozilla Firefox 3.0 and above

Google Chrome 3.0 and above

Candidates applying online must have the following pre-requisites:

A valid Email Id

Photograph and Signature scanned in the prescribed size

Application Fee must be paid online so all document required for online transaction

The IBPS SO 2021 application form can only be filled on the official website

Before proceeding with the registration and application process, all candidates are requested to go through the complete guide for the IBPS PO Online Application
The category-wise application fees for the IBPS SO exam are given below. Fee/Intimation charges once paid will NOT be refunded on any account nor can they be held in reserve for any other examination or selection. The application fee must be paid online using OBC bank net banking. To know more please check the complete guide for IBPS SO notification.

Application Fees for the IBPS SO Exam category wise is given below:
| | | |
| --- | --- | --- |
| S.No. | Category | Total |
| 1. | SC/ST/PWD/XS | 175/- (Intimation Charges only) |
| 2. | General and OBC | 850/- (App. Fee including intimation charges) |
IBPS SO 2020 Contact Information
IBPS PO Apply Online
IBPS Notification IBPS will release an official notification for the post of IBPS PO 2021 on its official website @ ibps.in. IBPS PO examination will take place in two different phases i.e. Prelims and Main Exam. Interested candidates can avail the form online and fill it to get appointed as PO in the banks. Below is the information about IBPS PO 2021 Notification, Application Form, Exam Dates & Result. IBPS PO Prelims Exam 2021 is scheduled to be he