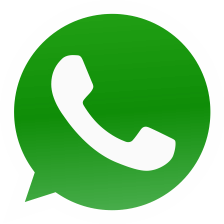 Quick Connect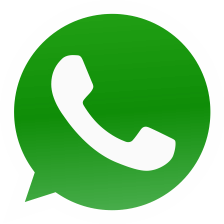 Whatsapp Now

+91-9696960029
CAT 2020 Result - Check Percentile & Download Score Card
Updated on 25 Nov 2020 by Jyoti
CAT 2020 Result
FAQs related to CAT Result 2020
CAT result 2020 will be declared in the second week of January 2021. The candidates will be able to download their CAT scorecard via their login ID and username. CAT 2020 results cum scorecard include each candidate's name, registration number, category, photo, sectional score, overall score, sectional percentile and overall percentile.
CAT result will be presented in online mode only. After the announcement of result, IIM will shortlist the candidates on the basis of the CAT cut-offs as decided by the authorities.
CAT exam date 2020 has been broadcast along with registration timetable. One can go through the same as mentioned in the table given below:
| | |
| --- | --- |
| CAT 2020 related events | CAT 2020 Important Dates |
| CAT 2020 notification release | 29-Jul-2020 |
| Exam registrations start | 05-Aug-2020 |
| Registrations end | 16-Sep-2020 |
| CAT mock test release | 16-Oct-2020 |
| Admit card release | 28-Oct-2020 |
| CAT exam 2020 | 29-Nov-2020 |
| CAT answer key release | First week of December, 2020 |
| CAT result declaration | Second week of January, 2021 |
The CAT result 2020 will be available on the official website of IIM CAT for download after it has been compiled by the authorities. The registered candidates mayverify their result and download the scorecard by using their CAT login IDs. To verify the CAT result 2020, the candidates requirepursuing the below mentioned steps:
Candidate should visit the official website of IIMCAT
Then click on 'CAT login'
Further enter CAT 2020 ID and password
After that click on scorecard tab
Finally download the CAT scorecard
Significant details Mentioned on CAT Result cum Scorecard
Every candidate's CAT scorecard comprise of the following details:
CAT 2020 registration number/user Id
Candidate's name, category and gender
Date of birth
Date and time of examination
Candidate contact details and email id
CAT scaled score (overall)
CAT score (section-wise)
CAT percentile score (section-wise)
CAT percentile score (overall)
The aspirantshould note that the
CAT 2020
scorecards can be downloaded only from the official CAT website and will be
obtainable till December 31, 2021.
Candidates will not be issued any hard copy of the CAT result. Hence the candidates should download a copy of their scorecard before the download window closes.
What is the calculation method of CAT Percentile?
Calculation of CAT percentile comprises of the three steps:
In CAT, three marks are given for each correct answer and one mark is deducted for each incorrect answer. No marks are deducted for wrong answers in non-MCQ type questions.
The section wise score of every candidate is consideredfirst thenthe overall score is arrived at by totaling the section-wise scores.
Subsequently, these section-wise and overall scores (raw scores) are standardized to disembark at scaled CAT score.
The normalized scores are rehabilitated into percentiles which will be mentioned on the CAT score card.
What is the process of CAT Normalization?
The CAT exam is carried out in two slots and the difficulty level of the exam of one session may differ from the other. In order to ensure equity in the marking process, CAT authorities follow a
normalization process
where the marks of every candidate are scaled to adjust the score in accordance with the diversity found in the difficulty levels of various slots of the same exam.
There are certain parameters taken into consideration while processing results as per the CAT normalization:
Highest score
Lowest score
Mean score
Median score
Top 10 percentiles
Lowest 10 percentiles
The CAT normalization processed on the basis of the GATE scoring process and the calculations are based on statistic equations formulated for the purpose.
What should candidates do after CAT 2020 Result?
After the declaration of CAT 2020 result, the IIMs will ask candidates for Written Ability Test (WAT), Group Discussion (GD) and Personal Interview (PI) rounds. The candidates, who will convene the minimum cut off lay down to shortlist for this round, will be obligatory to apply on the official website of the IIMs they selected in the CAT application form for admission. Subsequently, the institutes will choose candidates on their overall and sectional CAT percentile and academic record subsequently.
The IIM admission process comprises of three steps. There are some significant steps to be adopted for the required IIM admission process:
To screen the candidates on the basis of CAT score and academic history
To take Written Ability Test, Group Discussion and Personal Interview (WAT/GD-PI) round
Followed by the final selection of the candidates
The final selection of the candidates for 2021-2023 MBA batch will be made on the basis of various factors such as CAT score, academic history, work experience, academic diversity, gender diversity and performance in WAT/GD-PI.
IBT has accumulated a list of CAT 2020 cut offs of all the IIMs. These cut offs are predictable minimum percentile which are based on certain parameters and are for reference rationale.
| | |
| --- | --- |
| Names of the IIMs | Expected CAT 2020 cut offs (percentile) |
| IIM Ahmedabad | 100-99 |
| IIM Bangalore | 100-99 |
| IIM Calcutta | 99 |
| IIM Lucknow | 97-98 |
| IIM Indore | 97-98 |
| IIM Kozhikode | 97-98 |
| IIM Amritsar | 95-96 |
| IIM Nagpur | 95-96 |
| IIM Sambalpur | 95-96 |
| IIM Trichy | 94-95 |
| IIM Raipur | 94-95 |
| IIM Ranchi | 94-95 |
| IIM Kashipur | 94-95 |
| IIM Vizag | 92-94 |
| IIM Udaipur | 92-94 |
| IIM Bodhgaya | 92-94 |
| IIM Shillong | 90 |
| IIM Sirmaur | 90 |
List of Colleges accepting CAT score in various percentile range:
| | |
| --- | --- |
| Colleges accepting CAT scores range 60-70 percentile | Colleges accepting CAT scores above 85 percentile |
| Colleges accepting CAT scores range 70-80 percentile | Colleges accepting CAT scores range 90 above |
| Colleges accepting CAT scores range 80-90 percentile | All MBA colleges accepting CAT score |
Result Highlights of CAT 2019
In 2019, out of 2.09 lakh candidates who had taken the exam, 10 candidates scored 100 percentile. The 10 candidates were male and from engineering/technology backdrop
Six 100 percentilers were from IITs, 2 are from NITs and 1 from Jadavpur University
Maharashtra had a maximum number of CAT toppers with four students. Other 6 CAT toppers are from Tamil Nadu, Telangana, Karnataka, Uttarakhand, West Bengal and Jharkhand
There were about 21 candidates scored 99.99 percentile in CAT 2019. All the 21 candidates were male out of which 19 were from engineering/technology backdrop.
The highest score among female candidates was 99.98 percentile by a student from BITS Pilani.
Approximately 75,000 female candidates had appeared for CAT 2019
Q: Is it possible to receive my CAT result via SMS?
A: Yes, CAT result notification is sent to each CAT 2020 candidate through SMS on their registered mobile phone number; but the SMS will not divulge the CAT scores.
Q: How the CAT result will be affected of candidates with no work experience?
A: Candidates with no work experience will not affect y their CAT result. It may, nevertheless, have an impact on the final selection to IIMs as students having work experience to get extra points in the event ofshort listing of candidates.
Q: May I know the validity of CAT score?
A: There is no validity of CAT score of any number of years. CAT 2020 exam score will be applicable for 2021 academic year only.
Q: In case a candidate is having backlog in the final semester of graduation then what will the status of his or her results?
A: Your CAT score will be valid till one gets the admission in any B-School, besides qualifying the backlog.
Q: In case a candidate do not qualify the minimum CAT cut-off, will he or she still be eligible for admission?
A: No, candidate will not be eligible for admission to any institute in case he or she do not clear the minimum CAT cut off fixed by that particular institute.
CAT 2020
What is CAT Exam? Common Admission Test or CAT exam is a common aptitude test which is a doorway to 20 IIMs and over 1,200 B-schools in India. CAT is held in online mode in over 156 cities. The exam includes 100 MCQs & non-MCQs from Verbal Ability & Reading Comprehension (VARC), Data Interpretation & Logical Reasoning (DILR) and Quantitative Ability (QA). The official website of CAT 2020 (iimcat.ac.in) has all the related information about the entire admission process