Quick Connect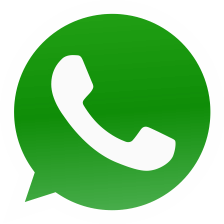 Whatsapp Now

+91-9696960029
Punjab Patwari Previous Year Question Paper PDF Download
Updated on 16 Apr 2021 by Sakshi
Patwari Guess Paper
Previous Year Papers
Why IBT
Guess Paper FAQs
Punjab Patwari Previous Year Question Papers With Answer Key in PDF - Download Now
There are myriad exams that the Punjab government conducts for recruiting employees to various departments. One of the most eminent exams is the Punjab Patwari exam. This exam is conducted for the recruitment of Revenue Patwari, Zilladars, and Irrigation Booking Clerk in different departments of the Punjab government. Candidates burn candles at both ends for qualifying this exam. While preparing for the exam, previous year's question papers come to their rescue as they provide clear ideas regarding the type of questions to be asked in the exam. Candidates ace their exam preparation by solving a maximum number of the previous year question papers.
There are various reasons that induce candidates to search for the previous year question paper of Punjab Patwari:
Estimation of the questions: Previous year question papers help candidates to estimate the type of questions to be asked in the exam and its level of difficulty.

Increase speed for solving questions: Candidates practice previous year question papers as it helps them in solving maximum questions in a limited time frame.

Helps in time management: There are a total of 120 questions in the patwari exam that are to be solved in 2 hours. Thus, solving previous year papers will help them manage time during attempting the exam.

Simulate exam experience: Practicing previous papers will help candidates simulate exam experience as that will boost confidence in them while appearing for the exam.

Self-assessment: While solving previous year papers, candidates can easily scrutinize their stronger and weaker areas for further improvements.
Punjab Patwari Exam date is drawing closer as it is scheduled for 2nd May 2021. Candidates are working hard rigorously to qualify this exam in one fell swoop. For the betterment of candidates, IBT institute has launched a Guess paper. This guess paper has efficaciously covered seven sections of the exam i.e. General Knowledge, Mental Ability, Quantitative Ability, English & Punjabi Language, Computers/ Information Technology, Agriculture, Punjab History and Culture. Thus, this guess paper will serve every aspiring candidate a benefit to score great in the Punjab Patwari Exam.
This is how you can practice for the Punjab Patwari Exam section-wise and guarantee your success.
In 2016, Punjab government released a notification for the recruitment of around 2084 patwaris. After 2016, the Punjab government released notification for this post in 2021. So, most of the candidates refer to the previous year's question paper of 2016 for assisting themselves while preparing for the Punjab Patwari 2021 exam. Candidates can guide themselves for better preparation by going through Punjab Patwari 2016. It can help them guess the difficulty level of the exam and prepare themselves according to that. Check out the below given Previous Year Question Paper PDF.
The feature which makes IBT to stand out from crowd and establish themselves as the best government exam coaching in overall Punjab:
Regular Practice tests: IBT provides regular practice tests after completing a considerable syllabus to give students exposure of the exam pattern during the coaching.

Extensive GK session: The GK sessions of IBT are basically provided by specialized instructors who are well qualified in their respective fields such as General Science, Social Science, and Economics.

Extensive coaching of Fundamentals of Quantitative Aptitude: IBT always takes care to cover most of the advanced syllabus to guide students to perform better in the Patwari exam.

Providing free test series: Besides practice tests, students should be provided real-time test series for the Patwari exam.

Competitive material: IBT knows that the study material is the lifeline of the learning process of the students, therefore, we provide well-formatted study material.

Demo classes: IBT conducts demo classes for newbies who wish to take the demo before registering for the class. This is basically done to give students a deep insight into what they will get in our course. Demo classes usually help them in forming the right decision with perfect parameters.

Encouraging results: IBT is prominent in having a remarkable track record with our potential students making us feel proud by achieving a great rank every passing year. The optimistic success of our bussing students makes us one of the best Patwari Coaching institutes in Punjab.

Weekly Time Table: IBT has a proper weekly timetable based on each module to strengthen the topics of the students.

Daily Assignment: Faculties present at IBT Institute provide daily assignments after class so that students can form a strong grip on lectures.

Captivating Infrastructure: IBT's Infrastructure is playing a dominant role in magnetizing a wide variety of students from different cultures, places, etc.

Small Batch Size: IBT conducts classes with small batch sizes having 15-20 students. With a small batch, the faculty have the benefit of focusing on each student and can even mark their performance.
If you persistently look for an established Patwari coaching platform that can leave a remarkable impression on your mind! Then you can link with the IBT institute for cracking the upcoming Patwari examination. With the guidance of our reliable teaching force, the candidate can easily qualify for the Patwari exam in a limited duration. Our Digital learning, uniform lectures, a task with a timer, and sample answers with planning are some of the captivating features that help students to achieve impossibilities. So, don't waste your time scrolling the website of other platforms rather links with IBT to experience a positive difference in your exams.
We are happy to announce that IBT is organizing new batches for the Patwari exam soon. We can proudly disclose that the IBT staff is highly appreciable and knowledgeable. Anyone can easily learn and understand the comprehensive topics under the supervision and guidance of highly educated faculty members. All of the staff members have enough experience in their related field. Our adept faculties provide several strategies, tips, and tricks that enhance the performance of candidates concerning speed, accuracy, and precision. English your career by joining hands with IBT institute.
Punjab Patwari Coaching Center
The aspiring candidates have the benefit of choosing the location while applying online for the Punjab Patwari Exam. There are overall eleven locations where the student can receive coaching for preparing Punjab Patwari Exam. So, if you are also preparing for this particular exam then you can connect with IBT institute for experiencing great enhancement in your overall scores. Read the below-mentioned information in such a way that it can benefit you in cracking the exam.
| | |
| --- | --- |
| Coaching Center | Contact Number |
| Amritsar | |
| Bathinda | |
| Ferozepur | |
| Gurdaspur | |
| Hoshiarpur | |
| Jalandhar | |
| Ludhiana | |
| Pathankot | |
| Patiala | |
| Sangrur | |
| Chandigarh | |
Here is a list of Frequently Asked Questions (FAQs) regarding this guess paper:
Ques 1. How many questions are there in this guess paper?
Ans. There are around 2500 questions in this guess paper and separate questions designed for each section of the exam.
Ques 2. Can I clear the Quantitative aptitude section easily by referring to this guess paper?
Ans. Yes, there are around 400 questions for the quantitative aptitude section. Special attention is given to chapters like mensuration, Data Interpretation, and Simplification as according to previous year question papers.
Ques 3. How can I ace the Language section of the exam by practicing this guess paper?
Ans. For the ease of students, IBT has framed different sets of questions for English and Punjabi languages. There are approximately a total of 500 questions to condition your skills in the language section.
Ques 4. Will this guess paper guarantee success in the Punjab Patwari Exam?
Ans. Yes, this guess paper is specially designed by the expert team of the IBT institute. They have framed questions according to previous year question papers. Any candidate who will practice this guess paper staunchly can easily crack the Punjab Patwari Exam.
Ques 5. How can I get a Punjab Patwari Guess paper?
Ans. You can easily download this guess paper from the official website of IBT institute i.e. www.ibtindia.com or download the MakeMyExam application in your smartphones to avail this guess paper.
Ques 6. What is the cost of this guess paper?
Ans. You can download this guess paper free of cost from the official website of IBT and MakeMyExam application. If you need a hard copy then approach the nearest branch of IBT institute.
Ques 7. Will I get sufficient Questions for the reasoning section?
Ans. Yes, there are around 300 questions for reasoning (verbal and non-verbal). This is how you will get sufficient questions to nourish your caliber in the reasoning section.
Ques 8. How will I get help preparing the General Awareness section from the guess paper?
Ans. You will be offered approximately 680 questions in the general awareness section that includes static G.K. and Current Affairs.
Punjab Markfed Recruitment 2021
Punjab Markfed Recruitment Notification: Check out exam dates, pattern, syllabus, eligibility criteria, syllabus, pattern, salary structure. The Punjab State Cooperative Supply and Marketing Federation has released the official notification for conducting the exam. This is one of the largest marketing cooperative federations in India. Punjab Markfed is a marketing federation of over three thousand societies. It conducts examinations for recruiting various posts like Dy. chief accountant of