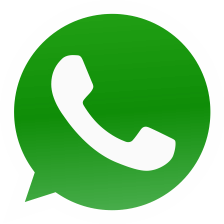 Quick Connect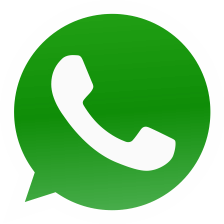 Whatsapp Now

+91-9088479999
IBT Kolkata : Best Bank Coaching in Kolkata | Best SSC Coaching in Kolkata
Updated on 23 Jul 2021 by Sakshi
About IBT Kolkata
Courses We Offer
Our Infrastructure
Our Facilities
Special Features
Bank Exams
SSC Exams
Railway Exams
Insurance Exams
CET Exam
FAQs
IBT Kolkata is equipped with great faculty members, smart technologies, and advanced methodologies to help students prepare for competitive exams. IBT is the market leader for providing the best exam coaching in Kolkata for more than a decade. We offer top-notch coaching classes for Bank, SSC, Railways, Insurance, and State-Level Exams at affordable prices. Achieve your dream of securing a government job with one of the best competitive exam institutes in Kolkata.
How IBT tenders best competitive exam coaching classes in Kolkata?
IBT believes in giving personal attention to the students thus it keeps batch strength between 15 to 20 students. The smart classes with up-to-date study material help students to prepare for exams more efficiently. Moreover, the weekly mock tests provided to the students are designed according to the latest exam pattern and syllabus. Our expert mentors assure coverage of each topic individually. IBT is committed to deliver and assist students to reach their end-goals.
Anyone can easily learn and understand the comprehensive topics under the supervision and guidance of highly educated faculty members. All of the staff members have enough experience in their related field. The study material provided during Competitive exam coaching in Kolkata is comprehensive enough to make the concepts clear in an easy way.
Courses Offered

Bank

SSC

Railways

Insurance

IBPS PO

IBPS Clerk

IBPS SO

IBPS RRB

IBPS Officer/Assitant

CGL

NTPC


AAO &AE

SBI (PO, Clerk, SO)

CHSL

ALP & Technician


Assistant

RBI (Grade-B, Assitant)

CPO

JE

ADO

GD


Group-D


MTS

RPF

IBT Institute organizes special batches to render result-oriented coaching for the following competitive exam:
Day

Course

Target

Fee

Every Monday

Bank

Bank PO, SBI PO & Clerk IBPS PO & Clerk IBPS & SBI PO

10000

Every Wednesday

SSC

SSC CHSL/CGL

11000

Every Monday

Bank+SSC

SBI PO/SBI Clerk, IBPS PO,
IBPS Clerk +
SSC CGL, SSC CHSL

12000

Every Monday

Railways

RRB NTPC/RRB GROUP D

12500

Every Monday

State-level exam

10000
Hurry up and grab your seat to get the coaching from the highly qualified faculty members of IBT Kolkata.
IBT is the No.1 Coaching Institute in Kolkata not only in terms of infrastructure but also in terms of study as well.
| | | |
| --- | --- | --- |
| | | |
| Front Desk View | Center's Inside View | Smart Classrooms |
Experienced Trainers

IBT Kolkata has a team of experienced faculty members who have years of teaching experience.

Bank/SSC Exam Qualified Faculty Members

Online Computer Lab

Our computer lab provides the exact simulation of a real exam. Students can practice for unlimited hours.

Online Lab equipped with Hi-Tech Computers

Life-Time Membership

IBT Kolkata offers lifetime membership card facility. Students can enjoy classes till selection.

Life-Time Membership Card to ensure Selection
| | | | |
| --- | --- | --- | --- |
| Name | Subject | Qualification | Experience |
| Mrs. Divya | English | M.A English | 8+ Years of Experience |
| Mr. Deepak | GS | B.Tech | 3+ Years of Experience |
| Mr. Vishal | Math | B.Tech | 5+ Years of Experience |
| Mr. Sachin | Reasoning | B.Tech | 3+ Years of Experience |
| Mrs. Usha | GS+ Haryana (G.K) | M.Phill | 6+ Years of Experience |
Highest Selection Rate - For the past few years, IBT has been uplifting selection rates in various competitive exams such as a bank, SSC, railway, insurance, and more.

ISO Certified Institute - IBT is an ISO Certified institute working progressively to match the latest education standards. Get the best competitive exam coaching by joining IBT Kolkata.

Result Oriented Approach - IBT focus on a result-oriented approach to enlighten the future of the budding youth and guide them to crack competitive exams.

Doubt Clearing Sessions - IBT arranges doubt clearing sessions for the students to grasp a better understanding of every topic.

Monthly Guest Lectures - IBT organizes monthly guest lecturers to inspire and aware students about cracking government exams with quality guidance.

Computer Lab Facility - IBT has well-mechanized computer labs where students can effortlessly practice mock test series on an online platform.

Daily Assignment - IBT provides Daily assignments after the classroom lectures to discuss the topic at length with the students to extend thorough learning.

Weekly Time Table - IBT updates the batch-wise weekly timetable on the official website and shares the same with the students in advance to assist them to attend the classes on time.

11 Years Of Experience Or Existence - IBT is running coaching classes for the last eleven years with an outstanding success rate with more than 60 percent of our students qualify various government job exams such as SSC CGL, IBPS PO, SBI PO, SBI SO, etc.

100+ Coaching Centers all over India - IBT has 100+ Coaching Centers all over India which makes it easy for the candidates who wish to relocate at any time to another location. Transfer of center facility is provided to the students to continue the classroom coaching at their respective location.
Free Study Material

IBT provides free study material to all the students. Books kit contains 10-12 books which are updated on a regular basis.


India's Best Selling Study material.

Online Test Series

IBT provides free online test series contains 1000 online tests for banking, ssc, railways & insurance examination.


Tests very close to the Final Examination.

Free Monthly Magazine

IBT provides a free monthly magazine to all the students. The magazine contains current affairs, banking awareness, and mock tests.


Best Magazine for Competitive Exam.
Best Competitive Exam Coaching in Kolkata
IBT Kolkata is offering the best coaching for all competitive exams with competitive study material to match the latest exam pattern and syllabus. Faculty members are well-versed with the exam pattern of all competitive exams. The student-friendly atmosphere is created to get the best outcomes for them to crack any exam. A free library facility is provided to encourage dedication and enthusiasm in the students. Free online test series are provided to train them to appear in the online test mode of any Competitive exam. Regular doubt sessions are conducted by the existing faculty members to give comfortable learning to the students.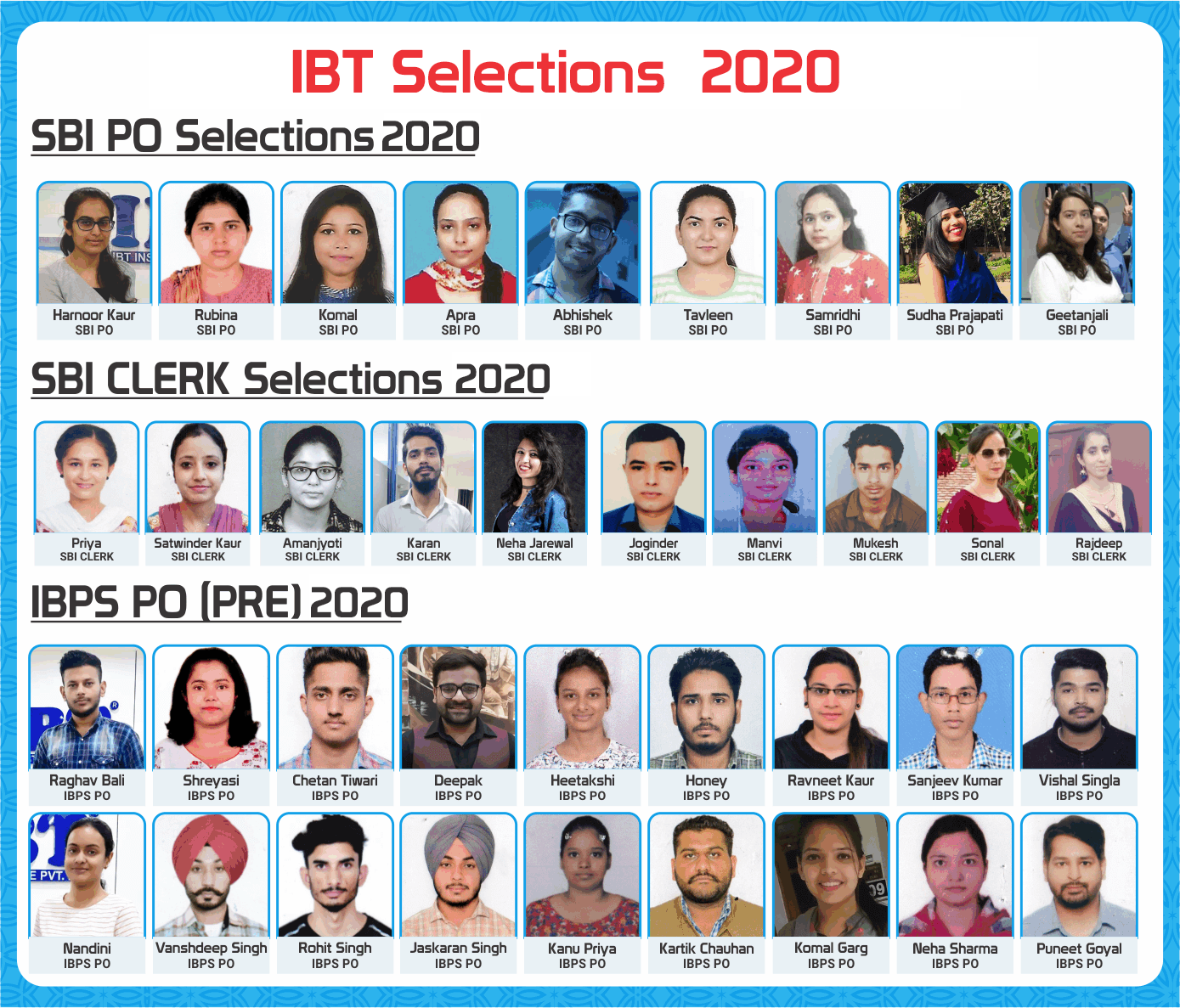 BANK EXAMS
The banking sector is one of the most secured, highly paid, prestigious, and financially stable government sectors all over India. Lakhs of candidates compete every year to avail a prominent position in the banking sector. IBPS, SBI, and RBI conduct exams for a wide range of positions such as IBPS PO, Clerk, RRB, SBI PO, Clerk, SO, RBI Assistant, and Grade B Officer. Health insurance, disability insurance, medical benefits, retirement plan are some of the magnetic features to captivate the mind of people and drive them to appear for banking exams. So, if you aim to crack a banking exam then connecting with IBT institute is a perfect option for you! IBT is one of the adept coaching institutes widely famous for its best outcomes of coaching in myriads of Bank Exams like IBPS PO, IBPS Clerk, SBI PO, SBI Clerk, RRB, RBI government exams for the last few years. From smart class to mock test series, you can get everything that can help you enlighten your career. IBT has great expertise holding faculties who can help you crack banking exams with the right tricks and methodologies. So, what are you waiting for? Connect with IBT to convert your dreams into reality.
The word decodes itself as the Institute of Banking Personnel Selection (IBPS), it is a self-governing body that conducts recruitment exams for all the public sector banks except the State bank of India (SBI). RBI, NIBM, and Finance Ministry of India is the main guiding and governing body for IBPS examinations. Moreover, there are skilled representatives from insurance companies and public banks who soulfully take part in the whole constructive decision-making process.
Exams Conducted by IBPS
IBPS PO (Probationary Officer)
This position holder is an entry-level employee who is responsible for the business of the bank, its development, and the supervision of the clerks. There are three stages as preliminary, mains, and interview for conducting IBPS examination for the post of Probationary Officer. An aspirant should clear all three rounds to secure the position in the banking sector.
The person holding this position is responsible for performing tasks based on data entry and other clerical works that come up daily in the banking sector. The banking exam for this position is conducted in three steps such as preliminary, mains, and interview. Similar to the Probationary Officer exam, the preliminary phase includes efficiency in the English language, reasoning ability, and quantitative aptitude. The main stage includes computer-based aptitude, data analysis, English skills, general knowledge, and reasoning tests.
This exam is conducted for recruiting candidates for the Specialist Officers post in the field of Agricultural Field Officer, IT officers, Law officers, HR, Marketing officers, and Rajbhasha Adhikari. Their selection will be done on the basis of three stages as Prelims, Main Exam, and Interview round. Here, the position holder has to work on a wide range of parameters to fulfill the requirements of the position.
IBPS RRB Officers/Assistant
IBPS RRB is a National-Level Banking exam conducted every year by IBPS for aspirants who aim to enroll themselves in Regional Rural Bank (RRBs). For the officer level post, the process of selection includes three stages- preliminary exam, mains, and interview. Candidates with high intellectual ability and proper time management can score great marks in this particular section.
On the other hand, IBPS RRB Assistant Aspirants selected for this position are deeply responsible for handling withdrawals & deposits, managing emails, and handling receipts. For the IBPS RRB Assistant position, candidates are selected on the basis of preliminary and mains exams. The shortlisted candidates are provisionally allotted to one of the RRB's top-listed vacancies. They are further enrolled according to merit-wise preference.
State Bank of India is counted as one of the country's largest commercial banks in terms of assets, employees, and deposits. SBI is owned by the Indian government and it is widely known for offering an extensive range of general banking services from advanced to loans. For successfully availing a secured position in SBI bank a candidate should clear all the three stages of SBI examination. The preliminary section tests the English efficiency, reasoning ability, and quantitative aptitude of the candidates. So, if you have dreamed of acquiring an appreciable position in the SBI sector then IBT institute is your one-stop destination! Here at IBT, we help students attain a successful career path through skilled and proficient banking coaching. We truly believe in offering the best assistance to students in the form of quality study material, mock tests, and tips & tricks.
Exams covered under SBI
This is a post in SBI bank which is generally known as a probationary officer appointed under State Bank of India. Each year SBI conducts this exam to select eligible candidates for the Probationary Officers (PO) post. Candidates are required to pass all three levels of examination- Preliminary test, Mains exam and interview and group discussion. After clearing all three levels of the exam, the candidate can get a posting in any branch of the State bank of India.
This position holder is wholly solely responsible for all the client interactions and to operate client-based operations. Clerks in the SBI bank are responsible to work as cashiers, depositors, and other types of front desk positions. The SBI clerk exam is conducted by SBI to enroll candidates for the Junior Associates position. For this position, candidates are selected on the basis of Prelims and mains exams. It's highly important for a candidate to clear both the levels to book their seat in the SBI bank.
State Bank of India hires Specialist officers for different types of departments every year with the proper exam format. One can easily state that the SBI SO work profile is one of the most coveted positions in India. Here aspirants are selected on the basis of merit and vacancies in the respective positions.
The reserve bank of India (RBI) is India's central bank that is responsible for the issue and supply of the Indian currency. RBI works to promote India's economic development. RBI conducts different exams to fill many positions for various departments. Many candidates seek to have their carrier in RBI because it central bank plays the role of the bankers' bank and regulates the whole banking sector.
Exams Conducted by RBI
Reserve Bank of India holds a common recruitment examination for the post of Grade B officers. RBI Grade B is not the same as the other bank exams. It is deliberated as one of the most respected jobs in India. RBI exam conserves a virtuous level of difficulty and has a different procedure in phase-II while comparing to other banking examinations. At IBT Kolkata, we ensure that our candidates get top-notch coaching classes and study material for their sure-shot success.
Reserve Bank of India conducts the RBI Assistant in order to recruit candidates for different circles. These candidates are selected for locations all across India. Any candidate with graduation can apply for the post of RBI Assistant online using the official website. This exam has three phases: Preliminary Test, Mains Exam, and Language Proficiency Test. The candidate has to clear one phase before proceeding to the next one.
The banking sector has its own importance amongst students. Due to the best job security, most of the students are inclined towards it. This kind of job helps them to get a great lifestyle and added allowances too. To accomplish such dreams, IBT made many efforts for the students in the form of bank coaching classes in Kolkata and other regions of India. IBT Kolkata is a hub to render outstanding Bank Coaching in Kolkata by giving a well-weaved Study Module for various bank exams such as IBPS Clerk, IBPS PO, SBI PO, SBI SO, SBI Clerk, RBI Assistant, etc.
Institute of Banking and Personnel Selection (IBPS) is an authorized examining body to conduct a Common Written Examination to appoint candidates for various posts lying vacant at Nationalised banks. IBPS conducts exams for the post of Probationary Officer (IBPS P.O and Clerk).
We strive to achieve a 100% success rate in delivering RBI Assistant, SBI PO, SBI Clerk, IBPS PO, IBPS Clerk bank exam coaching to aspirants in all the states of India. We aim towards understanding every candidate and its capability to understand the concepts. Customized training is then provided to the candidates as per the individual's level of understanding.
RBI Assistant, SBI PO, SBI Clerk, IBPS PO, IBPS Clerk bank exam coaching is aligned and delivered as per an individual's ability to grab different concepts. The complex subjects are divided into different sections to reduce their complexity.
The word decodes itself as Staff Selection Commission; it is the prominent recruitment body for enrolling and appointing aspirants in various types of government departments after UPSC. It is observed that Jobs in the SSC department are very lucrative among other corporate jobs such as banking, insurance, and defense. This sector is known for offering hefty salaries, medical facilities, retirement benefits, and much more. SSC conducts examinations every year to pick staff for various Group B and Group C posts. Aiming to crack the SSC exam in a limited time! If yes, then link with IBT Institute for gaining quality knowledge to clear SSC exams. IBT is well-versed with professionals who know the easiest way to crack pre, mains, and interview rounds of the SSC examination. So, what are you waiting for? Book your counseling session today!
Exams Conducted by Staff Selection Commission
Combined Graduate Level exam (CGL) is conducted by Staff Selection Commission (SSC) for recruiting candidates for the grade B and C levels of the positions in the various government offices, ministers and departments. The exam is conducted on the basis of four stages that are known as Tiers. The first two levels are taken online whereas the other two are taken offline. Candidates are required to clear all the stages of the SSC CGL examination for securing their position.
SSC CHSL decodes itself as Combined Higher Secondary Level (CHSL). It is a National Level of examinations conducted every year to appoint eligible candidates for a wide range of posts such as LDC, JSA, PA, SA, and DEO in different types of departments, offices, and ministries of the Government of India. All the candidates are asked for one essay and one formal letter in the paper. A student with complete preparation can effortlessly clear this exam and secure a great position in this sector
SSC CPO stands for Staff Selection Commission Central Police Organization. When a candidate clears the SSC CPO examination, he/she will be offered a post of Sub Inspector in Delhi Police, Assistant sub-inspector in CISF, or CAPF. This job is considered the most powerful and prestigious job of all.
Staff Selection Commission General Duty is a prominent and national-level examination conducted by the SSC department to hire potential candidates for the Constable and Rifleman in Force for recruitment of constable posts. This holding authority is wholly solely responsible for managing overall activities in the absence of Assistant Sub- Inspector and Sub- Inspector. Students who all have applied for the GD Constable post should have passed the 10th standard and are required to clear the exam conducted by SSC.
This exam is also known as Staff Selection Commission-Multi Tasking. This is a widely known national-level exam conducted by SSC for appointing new candidates in General Central Group-C non- gazetted positions and for non-ministerial posts in various government departments. The candidates need to clear two tiers of the exam in order to secure a job.
IBT Kolkata has become an ultimate choice for the applicants of SSC and other exams for the last seven years. SSC Coaching classes are organized in such a way that it has become an idyllic hub for Bank and SSC aspirants in Kolkata. Kolkata has become the nucleus of coaching institutes and IBT has attained a considerable place. IBT feels proud to confirm that we are stirring towards quality in SSC Coaching in Kolkata and in all the major cities of India.
The aspirants from Kolkata and its neighboring cities are enthusiastically approaching IBT for SSC Coaching. Serious and passionate candidates who are looking for government jobs are getting the best ever coaching at IBT Kolkata. IBT is identified as the center for outstanding SSC Coaching all over India by the aspirants.
It is evident to state that, Indian Railways is one of the largest employers in the world working as a team to run the 1.4 million railway department. Mostly, people aim for railway jobs because of its grade pay benefits, travel allowance, House rental allowance, and much more. Like any other type of government sector railways also provides pension facilities for employees which directly indicate financial stability. The selection for the railway department comes under the Railway Recruitment Board (RRB). This entire sole body conducts various recruitment examinations for posts like Assistant Loco Pilot, Group C/Group D, Non-technical and other categories, and in the Railway Departments and Offices of Indian railways. Securing a lifetime position in the Railway department requires regressive efforts and hard work. If you think you are capable of achieving this post but looking for a reliable training platform to convert your aim into reality. Join the IBT Institute today! From study material to weekly mock tests, IBT is adroit in offering the best training sessions according to the capability of the students.
Exams Covered Under Railways
NTPC stands for Non- Technical Popular Categories. RRB NTPC is conducted by the RRB Railway recruitment board to hire aspirants for positions such as Goods guards, traffic apprentice, traffic assistant, etc. in the entire India. Becoming eligible for the RRB NTPC exam requires Bachelor's degree from a recognized university. But for certain positions, it is 12th class.
The ALP stands for as Assistant Loco Pilot. Every year Railway Recruitment Board organizes the ALP examination to appoint aspirants under the ministry of the railway. This examination is conducted in multiple types of stages First stage CBT, second stage CBT, Computer-based aptitude test, and then document verification. Candidates can acquire posts only after clearing all the stages
The full form of RRB JE is Railways Recruitment Board Junior Engineer. RRB conducts junior engineer exams to hire aspirants with engineering and science as the backgrounds to fill empty posts present in the railway department. The essential qualification necessary for the exam is a Bachelor's degree in Engineering from a well-known and renowned University.
Railway Recruitment Board holds RRB Group D examination to recruit prospective candidates for posts like Track Maintainer Grade-IV, Assistant Pointsman, in Level 1 of 7th CPC Pay Matrix in the diverse departments of Indian Railways. The Railway board expects minimum qualification for candidates is 10th pass out from a recognized institution.
This word decodes itself as Railway Protection Force (RPF). It is a defense force instituted under the Railway Protection Force Act in 1957. All the principal authorities are the affiliates of the Indian Railway Protection Force Service (IRPFS) and they are employed through UPSC Civil service examination. Here recruitments usually take place for posts like constable and sub-inspector. These recruitments are conducted by various authorities like the Ministry of Railway in the government of India.
Insurance Exams
The insurance department of India is considered one of the most desirable employment sectors among budding youth. It has managed to receive the maximum number of benefits over the past two decades. The Insurance Regulatory and Development Authority present in India are majorly responsible for experiencing growth and enhancing the work of the insurance industry in India. Insurance examinations are conducted each year for the selection of potential candidates in the insurance department. Insurance exams also have great demand as compared to other government exams. The Insurance sector present in India consists of 57 insurance companies. Candidates are desperately trying to attain a secured position in one of them. To clear any insurance exam in a limited time, contact IBT Institute today. IBT is an eminent market head to provide the unsurpassed selections for years together. IBT progressively works to help students secure a lifetime achievement position in the insurance sector.
Exams Covered Under Insurance
LIC AAO stands for Life Insurance corporation assistant administrative officer. Life Insurance Corporation hires aspirants for the position of Assistant Administrative Officer using this exam. This exam vacancy highly depends on the requirement of LIC. This post provides an impressive salary with allowances. The candidate must make sure that they complete all the eligibility requirements for the exam.
LIC Assistant holds a similar type of work responsibilities to the Bank Clerk work. This position-holding aspirant performs all the major and minor tasks of a clerical staff be it a single-window operator, cashier, customer service executive, and much more. LIC Assistant is required to follow responsibilities such as back-office work, account-related work. Candidates are required to clear all the levels of exams conducted to attain the LIC Assistant position.
This exam is conducted for the recruitment of Apprentice Development Officers. This position is a sales administrative job where candidates are appointed as Apprentice Development Officer who is deeply responsible for hiring LIC insurance agents and finding existing policies. Many students appear for various LIC Exams to avail a secured position in the industry. They all are required to fulfill the eligibility criteria of the LIC ADO exam for further process.
CET stands for common entrance test exam conducted to enroll in various types of institutions and courses. For a student aiming to study in the desired college is required to clear this particular test with flying colors. According to research, 2.5 crore job aspirants give a common entrance test exam conducted by NRA(National recruitment agency) for a wide range of government departments to fill up vacant positions. National recruitment agency properly conducts CET exams to recruit potential candidates for various positions. NRA acts as a nodal agency in the whole CET exam conduction process.
All Competitive Exam FAQs
Ques 1. Why should I join IBT institute Kolkata for Competitive exams Coaching?
Ans. IBT Institute is working for the last 10 years in the field of all competitive exams. It has established itself only because of its experienced faculty and continuous dedication toward its students. Right now, IBT has more than 100 branches in all over India. The success rate of the IBT Institute is 85%.
Ques 2. How does IBT help students to crack any Competitive exam?
Ans. IBT Institute is famous for its Target Batches. In this special focus is given on the particular exam and students are taught accordingly. Special doubt sessions are conducted where students can ask any of their queries from their teachers. A weekly mock test is conducted. After completion of each topic, assignments are provided for practice. This way IBT makes sure student covers every topic of Bank, SSC, Railways, Insurance exams.
Ques 3. Which are the top SSC exams in 2021?
Ans. SSC exams come with many opportunities for the candidates. This year, SSC will release their following vacancies:
SSC CGL

SSC CHSL

SSC CPO

SSC GD

SSC MTS
Ques 4. When did the new Bank and SSC batch start at IBT Kolkata?
Ans. Every week the new Bank and SSC batch starts at Kolkata.
Ques 5. Does IBT Kolkata offer any study material for the Competitive exams preparation?
Ans. IBT Kolkata provides students their own study material for the Competitive exams. This study material is prepared by IBT's experts who are very experienced. The study material is fully based on the latest pattern of the exams. Students don't need to purchase anything from anywhere.
Ques 6. Does IBT provide special doubt sessions for Bank, SSC, Insurance & Railways students?
Ans. Yes, IBT Provides special doubt sessions for Bank, SSC, Insurance & Railways Students.
Ques 7. Is a final year student eligible for Bank PO/Clerk exam and SSC exams?
Ans. Bank Exam: Final year candidates are also eligible to apply, however, they can only apply provisionally. Bank PO/Clerk official notification specifies a date before which the student in the final year has to produce his/her passing mark sheet or proof of passing the graduation exam.
SSC Exam: The candidates appearing in the final year of their graduation can also apply for SSC exam, however, they must possess the SSC exam's Essential qualifications on or before the specified date mentioned in the official notification. Final year students can also apply for SSC CHSL & MTS because both exams require higher secondary and matriculation as their minimum qualification.
Ques 8. Which are the top Bank Exams in 2021?
Ans. Banks generally release their vacancies for the posts of Probationary Officer (PO), Specialist Officer (SO), and clerk. In 2021, the following top bank exam vacancies will be released:
SBI PO

SBI Clerk

IBPS PO

IBPS Clerk

IBPS SO

RBI Grade B

RBI Assistant
Ques 9. What is the success rate of Competitive exam selections at IBT Kolkata?
Ans. IBT has more than 100 branches all over India. The success rate of Bank and SSC selections at the IBT Institute is 85%.
Ques 10. Does IBT Provide lifetime membership?
Ans. Yes, IBT provides a lifetime membership card to ensure a 100% training guarantee till selection.
Ques 11. What is the experience of faculty members teaching at IBT Kolkata?
Ans. All faculty members have more than 5 years of experience.
Ques 12. Does IBT provide Online test series?
Ans. Yes, IBT provides an Online mock test in a week. Aspirants can also practice through the IBT's Online Mock test series.
Ques 13. What is the duration of the bank and SSC coaching course at IBT?
Ans. The Banking coaching classes are conducted 6 to 7 days a week for a minimum of 2 hrs a day and maybe extended depending upon the requirements. The duration of the course is 4 to 5 months.
Ques 14. What are the fees for any Competitive exams coaching in IBT Kolkata?
Ans. It starts from 8000 and goes to 15000 depending on the course you select. For more information fill our inquiry form, our counselor would call you back soon.
IBPS Clerk
IBPS Clerk 2021 Notification IBPS released the notification for the IBPS Clerk exam on 11th July 2021. The IBPS Clerk 2021 notification released on the official website @ibps.in. The exam for IBPS Clerk will be held in online mode only. Every year the Institute of Banking Personnel Selection holds the IBPS clerical cadre in multiple Public Sector Banks. IBPS started the Common Written Examination (CWE) in the year 2011 to recruit officers and clerks in Public Sector
SBI Clerk
The State Bank of India invites applications to fill up vacant clerical posts. State Bank of India released the Recruitment notification for eligible Indian Citizens for appointment as Junior Associates (Customer Support and Sales) in clerical cadre. State Bank of India had issued an official notification on 26th April 2021 for SBI Clerk 2021 Examination. Candidates can find here factual information regarding SBI Clerk 2021 recruitment exam. SBI Clerk 2021 Notification