Quick Connect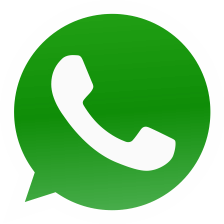 Whatsapp Now

+91-9332793327
About IBT Delhi
Courses We Offer
IBT Delhi Infrastructure
Facilities at IBT Delhi
Special Features
SSC Coaching in Delhi
SSC Exams
FAQ of SSC Coaching
IBT has set up a yardstick in SSC Coaching in Delhi and assisting the aspirants to get their dream job. It has received its brilliance in teaching for the competitive exam for a variety of public sector examinations. It has become an ultimate option for SSC CGL Coaching in Delhi. IBT has extended its support to the competitive exam aspirants for the last 10 years.
IBT Institute provides coaching classes for SSC CGL, SSC JE, SSC CHSL, SSC MTS, and SSC CPO. We have a professional study structure to cater to the needs of SSC exam coaching in Delhi. Candidates can reap the fruits of success by being a part of our institute. IBT Institute has acclaimed the heights to reach the level of a reputed brand name for its commendable contribution to SSC Coaching in Delhi.
IBT Institute organizes special batches to render result-oriented SSC coaching for the following SSC exams:
Date

Timing

Course

Target

Fee

Special Offer

1st July 2021

9-11 AM

SSC

SSC CGL/SSC CHSL/SSC MTS,
Haryana
SSC/Haryana Patwari

13000

Flat 1000 INR OFF

9th July 2021

11-1 PM

SSC

SSC CGL/SSC CHSL/SSC MTS,
Haryana
SSC/Haryana Patwari

13000

Flat 1000 INR OFF

1st July 2021

9-11 AM

Bank+SSC

SBI PO/SBI CLERK, IBPS PO,
IBPS Clerk +
SSC CGL, SSC CHSL

15000

Flat 1000 INR OFF

9th July 2021

11-1 PM

Bank+SSC

SBI PO/SBI CLERK, IBPS PO,
IBPS Clerk +
SSC CGL, SSC CHSL

15000

Flat 1000 INR OFF
Note: Special offer is valid for a limited time only. Terms and Conditions May Apply!
SSC exams are being famous for students. This is another trade for which students are being crazy. For this also IBT has taken the step of providing SSC CGL Coaching in Delhi and other regions. There are many batches under which SSC students are getting the knowledge to take a step ahead towards success.
Highest Selection Rate - For the past few years, IBT has been uplifting selection rates in various SSC exams like CGL, GD, MTS and CPO.

ISO Certified Institute - IBT is an ISO Certified institute working progressively to match the latest education standards. Get the best competitive exam coaching by joining IBT Delhi.

Result Oriented Approach - IBT focus on a result-oriented approach to enlighten the future of the budding youth and guide them to crack competitive exams.

Doubt Clearing Sessions - IBT arranges doubt clearing sessions for the students to grasp a better understanding of every topic.

Monthly Guest Lectures - IBT organizes monthly guest lecturers to inspire and aware students about cracking government exams with quality guidance.

Computer Lab Facility - IBT has well-mechanized computer labs where students can effortlessly practice mock test series on an online platform.

Daily Assignment - IBT provides Daily assignments after the classroom lectures to discuss the topic at length with the students to extend thorough learning.

Weekly Time Table - IBT updates the batch-wise weekly timetable on the official website and shares the same with the students in advance to assist them to attend the classes on time.

11 Years of Experience Or Existence - IBT is running coaching classes for the last eleven years with an outstanding success rate with more than 60 per cent of our students qualify various government job exams such as SSC CGL, SSC CHSL, SSC MTS, SSC CPO, SSC GD etc.

100+ Coaching Centers all over India - IBT has 100+ Coaching Centers all over India which makes it easy for the candidates who wish to relocate at any time to another location. Transfer of center facility is provided to the students to continue the classroom coaching at their respective location.
For the betterment of Students, IBT Institute Delhi branch is offering an overwhelming and exclusive offer on new batches for a wide range of exams like SSC CGL and SSC CHSL at worth enrolling prices. You can avail of the benefit with the LMC (Lifetime Membership Card). Students need to keep in mind that IBT Delhi is enrolling students for limited seats which will not exceed more than 20 candidates. 28th June 2021 is the starting date of the offer and it will be applicable till the seats are available. So, if you plan to appear for SSC CGL and SSC CHSL then what are you waiting for? Link with the splendid team of professionals who can offer you remarkable support in understanding the concepts in a more constructive manner.
Graduates have an undying craze for the SSC exams. It is because qualifying the SSC exam will help them earn a designated position in the government departments and ministries. Hefty salary and umpteen privileges induce candidates to give their best while preparing for the SSC exams. IBT intends to fulfil the dream of lakhs of candidates by catering splendid coaching classes. At IBT Delhi, we offer coaching classes for myriad SSC exams like SSC CGL, SSC CHSL, SSC GD, SSC CPO and SSC MTS. Additionally, we provide relevant study material for each phase of SSC CGL Coaching in Delhi. Our cut-edge teaching methodology promotes interactive learning among students. We have well experienced and intellectual faculty members who come one step forward to help students enrolled with us. If you are also aiming to crack the SSC exam in a single go, register yourself with IBT Delhi.
IBT Recent SSC Selection