Quick Connect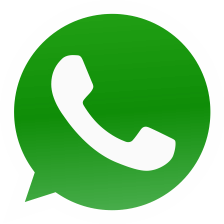 Whatsapp Now

+91-9696960029
Hindi

SSC CGL

Tier 1

6 Books

As Per Latest Exam Pattern

Includes Previous Question

1500/-
Free Shipping: No Charges
Delivery: Through Courier
English

SSC CGL

Tier 1

9 Books

As Per Latest Exam Pattern

Includes Previous Question

1650/-
Free Shipping: No Charges
Delivery: Through Courier


Hindi

SSC CGL

Tier 2

3 Books

As Per Latest Exam Pattern

Includes Previous Question

1255/-
Free Shipping: No Charges
Delivery: Through Courier
English

SSC CGL

Tier 2

English

As Per Latest Exam Pattern

Includes Previous Question

1326/-
Free Shipping: No Charges
Delivery: Through Courier
IBT INSTITUTE has developed one of the best study materials to match the standards of various government job exams such as SSC CGL & SSC CHSL. All these exams need an elaborate and thorough study pattern to qualify with good rank. Rank can only be acquired if you have competitive study material so that you can attempt the exam accurately. IBT INSITUTE has a solution to those candidates who need help to prepare effectively for SSC CGL, SSC CHSL and such like exams.
The elaborate and continuous research has been done by IBT RESEARCH AND DEVELOPMENT TEAM to frame the study material for exams like SSC CGL., SSC CHSL, etc. Hard-working and creative team of IBT INSTITUTE has a team of subject experts who have enough experience and knowledge about the level required to ace various government exams. Therefore one can expect an outstanding outcome. These books are published bilingual ie in both the languages Hindi and English. All these books are revised to meet the latest exam pattern and syllabus of SSC CGL, SSC CGHSL, etc.

List of the latest publications of our books based SSC exams such as SSC CGL, SSC CHSL M ETC. is given above.
Download Make My Exam : India's No.1 App for Bank, SSC, Railways & MBA Preparation (50,000+ MCQ, 1000+ Video lectures, 1200+ Concepts, 100+ Free Online test and Many More).