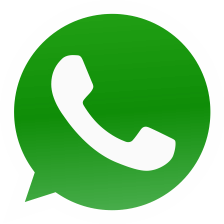 Quick Connect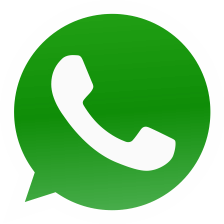 Whatsapp Now

+91-9696960029
TET Coaching Classes in Jalandhar
Teacher Eligibility Test (TET)
FAQS TET EXAM
IBT INSTITUTE IN JALANDHAR is one of the prominent Institute TET Classes in Jalandhar. IBT Institute has adequate occurrence to gratify the competitive job exams for the government sector for the years together. We have given the best outcomes by giving more than 75 percent are effectively qualifying every year. We are imparting the Best TET EXAM Coaching in Jalandhar.

Our esteemed institute is blessed with the finest of faculty members who are highly experienced and skilled in their respective subjects. It has encouraged us to successfully extend the TET COACHING CLASSES in JALANDHAR and other GOVERNMENT JOB EXAMS.

IBT Jalandhar is one of the leading coaching institutes for TET COACHING CLASSES in Jalandhar. Our institute offers well-organized result-oriented TET COACHING CLASSES in JALANDHAR. The study modules designed by IBT Jalandhar for TET CLASSES are framed and organized on the basis of the latest exam pattern and syllabus. The salient features that attract aspirants of TET exams are: -
Providing attention to every individual
Small batches of students with quality education
Arranging weekly doubt-clearing sessions for students
Providing weekly mock session to analyze the performance of the students regularly
Comprehensive study material covering entire syllabus including previous year question papers
Arranging guest lecturers for better results
Providing a healthy and friendly environment for the students
Providing free library facility to the students
Our subject experts prepare mock tests which are based on the latest syllabus and exam pattern
Fresh batches for TET EXAM are going to be started soon. IBT TET CLASSES IN JALANDHAR are exceedingly considerable and well-informed that one can simply study and comprehend the wide-ranging topics under the direction and assistance of the extraordinarily educated faculty members having enough knowledge in their related stream or subject. We have developed a comprehensive study material compatible enough to make the concepts clear in the easy and simple language by our subject experts.
TET or Teacher Eligibility Test is an exam held at national and state levels to establish the eligibility of candidates for their recruitment as teachers in central or state schools. Every year, millions of aspirants from diverse parts of the country take the TET exam with an intention to get employed in any of the following teaching posts:

· Primary Teachers (PRTs): For Classes 1-5
· Trained Graduate Teachers (TGTs): For Classes 6-10
· Post Graduate Teachers (PGTs): For Classes 11-12

Kindly make a note that a qualifying TET exam does not mean that one will be recruited in any of the schools. It is an essential qualification to apply for the post of a teacher to get a proper pay scale in reputed schools and government schools through official notifications. For government school, one has to apply for the post and take the entrance exam besides having TET Scorecard.

Jalandhar has become an ideal hub for TET COACHING especially for UPTET, HTET, and PSTET exams. In case you are located nearby then you can always get proficient coaching for the UPCOMING TET EXAMS 2020-21.
The eligibility criteria required to appear for a TET are:
a) Candidates must acquire a bachelor's degree from a recognized university with a minimum of 45 percent marks
b) Candidates must acquire a degree in Bachelor of Education (B.Ed) or complete any other prescribed teacher training program/course
c) Candidates must be a minimum of 18 and a maximum of 35 years of age while applying for the TET exam

Note: The eligibility criteria may vary as per the TET for which a candidate is applying.
There is a number of TET exams held at state and national levels in India. One can get coaching for all the available TET exams throughout India in Jalandhar as it has a number of reputed educational brands running TET COACHING. Nevertheless, there are some popular TET EXAMS being conducted are listed below along with the tentative date of subsequent examinations these are:

Name of the exam
Level of the Exam
Exam Dates
Central Teacher Eligibility Test (CTET)
National
Applications: 24-Jan-2020 to 09-Mar-2020
Exam: 05-Jul-2020 (Postponed)
Uttar Pradesh Teacher Eligibility Test (UPTET)
State
Applications: To be announced
Exam: To be announced
Odisha Teacher Eligibility Test (OTET)
State
Applications: To be announced
Exam: To be announced
Kerala Teacher Eligibility Test (KTET)
State
Applications: 09-Jan-2020 to 16-Jan-2020
Exam: 15-Feb-2020 to 16-Feb-2020
West Bengal Teacher Eligibility Test (WBTET)
State
Applications: To be announced
Exam: To be announced
Andhra Pradesh Teacher Eligibility Test (APTET)
State
Applications: To be announced
Exam: To be announced
Tripura Teacher Eligibility Test (T-TET)
State
Applications: To be announced
Exam: To be announced
Himachal Pradesh Teacher Eligibility Test (HPTET)
State
Applications: 16-Jun-2020 to 17-Jul-2020
Exam: 25-Aug-2020 to 28-Aug-2020
Telangana State Teacher Eligibility Test (TSTET)
State
Applications: To be announced
Exam: To be announced
Bihar State Teacher Eligibility Test (BSTET)
State
Applications: To be announced
Exam: To be announced
Bihar Teacher Eligibility Test (BTET)
State
Applications: To be announced
Exam: To be announced
Tamil Nadu Teacher Eligibility Test (TNTET)
State
Applications: To be announced
Exam: To be announced
Punjab State Teacher Eligibility Test (PSTET)
State
Applications: To be announced
Exam: To be announced
Haryana Teacher Eligibility Test (HTET)
State
Applications: To be announced
Exam: To be announced
Uttarakhand Teacher Eligibility Test (UTET)
State
Applications: To be announced
Exam: To be announced

The teacher eligibility tests characteristically comprise of two papers – I and II. Paper-I is held for aspirants who plan to teach classes I-V. Paper-II is conducted for candidates who wish to teach classes VI-VIII. The TET question paper is different as per the subject chosen by a candidate. However, the paper generally contains 150 objective-type Multiple Choice Questions (MCQs) of 150 marks. The maximum time allowed to complete a TET paper is typically 150 minutes (two and a half hours).

| | | |
| --- | --- | --- |
| Total number of Questions | Maximum Marks | Exam Duration |
| 150 | 150 | 150 minutes |

Subjects from which questions are generally asked in a teacher eligibility test are:

Name of the TET Subjects
Child Development and Pedagogy
Language-I (to be chosen)
Language-II (to be chosen)
Mathematics
Science
Social Studies
Environmental Studies
-

For all needs and requirements related to diverse TET EXAMS conducted all over India such as study material, mock tests, and proficient TET Coaching, JALANDHAR has become an ideal hub for the same!!!
Ques 1. How many questions are asked in the TET Exam?

Ans. TET Exam is conducted in various states of India and the number of questions asked in almost all the TET EXAMS is 150 carrying one mark each.

Ques 2. Is the TET exam difficult?
Ans. Every aspiring teacher who intends to become a primary, secondary, or higher secondary level teacher needs to qualify for TET Exam if he or she intends to become a government teacher. TET exam is not tough yet needs proper guidance and approach to qualify it as the questions asked in the exam are case study based. It needs analytical thinking which comes with thorough knowledge of the pedagogical issues.

Ques 3. Is B.Ed required for TET Exam?
Ans. Yes, B.Ed is required to appear in TET Exam with a minimum of 50 percent for general category candidates and 45 percent for reserved category.

Ques 4. Is the CTET score card valid for all the states?

Ans. Yes, the CTET scorecard or certificate is valid for all states. Though, States which demeanor their own TET exam accept only state TET, qualified candidates.
Ques 5. Can a candidate take TET EXAM without B.Ed.?
Ans. Yes, you can apply for TET paper 1 but you need a diploma in education for that also. No, B. Ed is a must for the TET paper 2 exams and not for paper 1.
Ques 6. What is the validity period of the TET certificate?
Ans. The Validity Period of the TET qualifying certificate for appointment will be seven years from the date of declaration of its result for all categories. There is no restriction on the number of attempts a person can take for acquiring a TET Certificate.

Ques 7. What are the qualifying marks for the TET EXAM?
Ans. The qualifying mark for the TET Exam is 60% for the General category and 55% for OBC/ SC/ ST categories. Candidates who will score equal to or more than the qualifying marks will be considered qualified. Candidates need to obtain 90 marks out of a total of 150 in their respective papers.

Ques 8. What is the minimum age limit for TET Exam?
Ans. The minimum age limit to take the TET Exam is 18 years but there is no maximum age limit for the exam.

Ques 9. Is there any negative marking in TET Exam?
Ans. No there is no negative marking followed in TET Exam.

Ques 10. Can a candidate who is appearing in any of the teaching diploma or Degree exams fill the application for TET Exam?
Ans. No, one should have acquired the degree before applying for TET Exam.
IBPS RRB
IBPS RRB Notification 2021 IBPS released an official notification for the post of IBPS RRB 2021 on its official website @ ibps.in on June 7th, 2021. The candidates can check the exam dates, eligibility criteria, age limit, and more from the IBPS RRB 2021 notification. IBPS RRB exam is conducted at various locations throughout India and in online mode only. IBPS RRB Prelims Exam 2021 is scheduled to be held in the month of August 2021 while the IBPS RRB
SBI PO Exam Pattern & Syllabus
State Bank of India will release an Official Notification of SBI PO 2021 on the Official website. SBI PO 2021 Notification is expected to be released soon. For the year 2020, due to covid, the SBI PO 2020 notification was released in the month of November 2020. The last date for the online application was 4th-Dec- 2020. The online exam of SBI PO Prelims 2020 held on 4th,5th & 6th Jan 2021 in various slots. State Bank of India will release an O