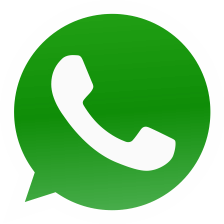 Quick Connect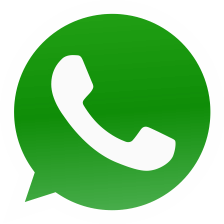 Whatsapp Now

+91-9696960029
The consortium of the National Law Universities (NLUs) releases exam calendar of CLAT EXAM where the relevant registration dates and other important exam dates are mentioned. It helps the candidates for the quick reference who intend to apply for the subsequent year CLAT EXAM.
Before filling in the CLAT application form candidates must keep the below-mentioned documents as scanned files on your system:
A working email ID
A working mobile number
Class 10th and 12th mark sheet details
Details mentioned in ID and address proof (Aadhaar Card/ Driving License/ PAN Card)
Scanned Passport size photograph (Format: JPEG, Maximum size: 500 KB)
Scanned signature (Format: JPEG, Maximum size: 100 KB)
Scanned copy of the state of domicile certificate (Format: PDF, Maximum size: 2 MB)

Significant things to be kept in mind while filling in the CLAT 2021 application form
No hard copy of the filled-in application form is accepted by the CLAT Consortium Office.
There is no correction facility given for the CLAT application form once you have submitted the form. Hence fill it carefully.
It is not obligatory to complete the CLAT application process in one sitting. Candidates be able to save the CLAT application form at any stage and always come back and continue from where they left. The system automatically shows the page from where candidates need to continue.
Candidates should write the correct spellings of their parents' and their names correctly as mentioned in the certificates/ mark sheets/ identity proof. Any alteration in the name of the candidate or his/ her parents may disqualify the candidature.
Candidates ought to ensure that all the information provided by them in the application form is correct and authentic.
There will be no change in the preference order for the 22 NLUs are allowed after the final submission of the application form. Consequently, candidates are advised to give their first choice for NLUs very carefully.
If the candidates want to fill more than one application form, only their last online application form is considered. CLAT application fee for previous forms, in such cases, is not refunded
CLAT registration is completed in four steps which including registration of the exam, filling the online application form, uploading documents and paying the application fee.
Steps to fill CLAT Application Form
Step 1 - Online Registration for CLAT 2021
For the registration candidates need to visit the official website of the CLAT Consortium - https://consortiumofnlus.ac.in
Afterward, candidates require clicking on the 'Register' tab and filling details such as their name, mobile number, email address and password.
After filling the relevant details aspirants need to click on the 'Register' button. While submitting the details a pop-up it will open on the screen asking for candidates to confirm if they want to register for CLAT Exam.
Then activate account by entering the mobile number and the related OTP generated during the registration process. After submitting the details a dialogue box will open stating that account is going to be activated.
Then confirm by clicking on the 'OK' button.
After activation, the message will appear asking for further details.
Then login to the account, using the mobile number and password. After the details are duly filled in it will redirect you to the page having instructions for CLAT application process.
Candidates should go through all the related instructions; they need to click on 'Apply for CLAT EXAM' button.
Step 2: Steps to fill the CLAT 2021 Application Form
Candidates need to fill up following details in the CLAT application form :
Name of the Category
Necessary details to be filled in CLAT form
Personal details

Full nameGender
Date of birth
Father's name
Mother's name
Nationality
All India category
If NRI sponsored category
Whether the candidate is a Person with Disability (PwD)
Percentage of disability (if applicable)
Scribe requirement (if applicable)
Whether Below Poverty Line (BPL)
State of domicile
State of residence

Communication details

Address for correspondence
State of correspondence address
District of correspondence address
Pin of correspondence address
Permanent address
State of permanent address
District of permanent address
Pin of permanent address
Mobile number of the applicant
Alternative contact number (mobile number/ Landline number)
Email ID of the applicant

Academic qualification details

Qualified exam
Name of board/ university
Month of passing
Exam status (appearing/ appeared or passed)
Year of passing
Percentage

Course selection
Select the course of admission i.e. Undergraduate or Postgraduate course in law
If require previous years CLAT question papers
Yes/No
Reservation category
General/ OBC/ PWD/ NRI/ SC/ ST/ PIO/ BPL/ OCI
CLAT exam centre preference
Select three cities from the list
NLU preference
Mark NLUs in order of preference from most preferred to least preferred
Candidate should fill all the necessary details and check them carefully before submitting in order to avoid any discrepancy in the admit card. Further click on the 'Submit' button. After clicking on the 'Submit' button, a dialogue box opens which asks candidates to ensure if all the data entered by them is correct because aspirants are not allowed to make any changes in data once they submit their application form.

Step 3: Upload Documents
As the next step of the registration process, candidates need to upload the below-mentioned documents in the prescribed format and size these are
1. Photograph (front-facing passport size recent photograph with plain background) in JPEG/JPG
2. Signature in JPEG/JPG format
3. State of Domicile Certificate/ reserved category certificates in PDF format.
Step 4: To Pay CLAT Application Fee
Candidates need to pay the application fee in online mode using (debit card/ credit card/ net banking) as well as offline (bank challan) modes. CLAT application fee is diverse for different a category which is mentioned below:
| | |
| --- | --- |
| Category | CLAT Application Fee |
| General/Other Backward Class (OBC)/ Persons with Disability (PwD)/ Non-Resident Indians (NRI)/ Persons of Indian Origin (PIO)/ Overseas citizens (OCI) | Rs 4,000 |
| Scheduled Class (SC)/ Scheduled Tribe (ST)/ Below Poverty Line (BPL) | Rs 3,500 |
Note:
Candidates may buy previous years' CLAT question papers by remitting a fee of Rs 500 online, which is not the part of the CLAT application fee.
Candidates are required to bear the bank transaction charges to pay the online application fee. The actual bank charges are displayed on the payment gateway page after candidates choose the mode of payment.
CLAT application fee is non-refundable.
After the candidates have productively pay the application fee, their application process for CLAT exam gets complete and they receive a verification email/ message on their registered email ID and mobile number.