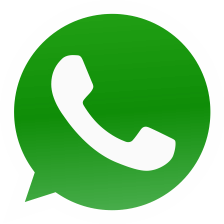 Quick Connect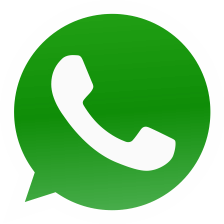 Whatsapp Now

+91-9696960029
The salient features of the syllabus of CLAT examination are:
Subjects -
The question paper comprises of subjects such as English language, Quantitative Techniques, Current Affairs including General Knowledge, Legal Reasoning and Logical Reasoning.
Level of questions -
The level of CLAT syllabus for all the sections of CLAT question paper is as under:
English language - Class 12th level
Current affairs including General Knowledge - Class 12th level
Legal Reasoning - Class 12th level
Logical Reasoning - Class 12th level
Quantitative Techniques - Class 10th level
Candidates may note down the syllabus for each section of CLAT EXAM as mentioned by the consortium:
Section 1: English including Comprehension
In this section, proficiency in English is examined on the basis of questions connected with the
comprehension passages
and
grammar
. In the comprehension section, candidates are evaluated on the basis of their understanding of the passage, the central theme, meanings of words used in the passage etc. The grammar section needs correction of incorrect grammatical sentences, filling of blanks in sentences with appropriate words, etc.
The questions will comprise of passages of 450 words based on the contemporary, historically important fiction and non-fiction writing
The passages will take more than 7 minutes to read and comprehend it and candidates have to match up to and contrast different viewpoints, draw out assumption and conclusions, and also comprehend the meaning of words and phrases from the passage to endeavor the questions.
Section 2: General Knowledge and Currents Affairs
In this section, candidate's knowledge and aptitude in General Awareness including Static General Knowledge will be tried and tested. The questions related to Current Affairs will test candidate's knowledge about the events happening in India and World. The candidates are advised to stay updated with news and other topics discussed in mainstream media.
This section has passages of around 450 words and will be based on news, journalistic sources and other non-fiction writings

The passages include legal information and knowledge besides contemporary events in India and the world, arts and culture, world affairs as well as historical events of continuing implication
Section 3: Quantitative Techniques
This section is crafted to analyze the candidate's knowledge of elementary mathematics i.e. up to Class 10th standard will be tested. The section comprises of passages based on short sets of facts, propositions, graphs, pictorials, textuals or diagrammatic representation of numerical data. Candidates need to attempt the objective-type of questions based by calculating the information. The candidates have to obtain, infer and manipulate the numerical data which will be based on ratios and proportions, basic algebra, mensuration, and statistics.
Section 4: Legal Aptitude
The section includes passages of around 450 words and will be based on the legal matters, public policy questions or moral philosophical enquiries. The questions will be based on general awareness of contemporary legal and moral issues; consequently, candidates with modest or no knowledge of law subjects can attempt the section easily. These are required to be read and assume the rules and principles and facts based situations to attempt the questions
Section 5: Logical Reasoning
The logical reasoning section of CLAT includes passages of approximately 300 words based on relationships, analogies, logical sequences and arguments. Candidates will be required to critically analyze the arguments, the pattern of reasoning, identify contradictions and then conclude the influence.



The section had lengthy passages and, it was complicated for candidates to read and comprehend. However, the questions in the English section of CLAT 2020 were of moderate level difficulty. There were some easy questions as well based on English vocabulary.
Section-wise difficulty level of CLAT 2020 conducted in September 2020 is as follows:
| | |
| --- | --- |
| Name of the Section | Difficulty Level |
| Legal Reasoning | Moderate |
| English | Moderate |
| Logical Reasoning | Easy |
| Overall | Moderate |
Following Table showing section-wise good attempts in CLAT 2021 Exam:
| | | |
| --- | --- | --- |
| Name of the section | Questions asked | Good Attempts |
| Reading Comprehension | 30 | 27-28 |
| GK, including Current Affairs | 36 | 29-30 |
| Legal Reasoning | 39 | 34-35 |
| Logical Reasoning | 30 | 25-27 |
| Quantitative Techniques | 15 | 7-8 |
| Total | 150 | 112-118 |
This analysis will help the candidates who may appear in the next year CLAT EXAM 2021.
Besides the latest exam analysis one can have a look at the previous year question paper analysis to have an idea about the general trend followed for the question paper.
Before starting the exam preparations for CLAT EXAM candidates can go through the paper analysis from the past four years as mentioned below:
| | |
| --- | --- |
| CLAT exam year | CLAT exam analysis in brief |
| CLAT 2018 Exam Analysis & Cutoffs | CLAT 2018 held on May 13 had many technical glitches. furthermore, candidates at many test centres could not attempt their exam due to inadequate time. They shared the exam was good but lengthy. The expert also shared that the exam was difficult than CLAT 2017 and therefore, the cut off marks were expected to go low. |
| CLAT 2017 Exam Analysis | CLAT 2017 was held on May 14 in computer-based test mode. The exam was a bit difficult than the previous year and GK and Mathematics were the most difficult sections of all. The overall cut off marks was expected between 145 and150 from a total of 200 marks. |
The Detailed Analysis of CLAT 2018 Question Paper:
CLAT question paper included total 200 Questions with 5 sections i.e. English, General Knowledge, Elementary Mathematics, Logical Reasoning and Legal Aptitude.
| | | |
| --- | --- | --- |
| S. No. | Name of the Section | Number of Questions |
| 1 | English | 40 |
| 2 | General Knowledge and Current Affairs | 50 |
| 3 | Elementary Mathematics | 20 |
| 4 | Logical Reasoning | 40 |
| 5 | Legal Aptitude | 50 |
| | Total | 200 |
CLAT 2018 observed
negative marking
for every wrong answer and one-fourth of a mark will be deducted for each inaccurate answer.
1
. English section was from easy to moderate with one long RC PASSAGE with 10 MCQs and one short RC passage with 10 MCQs, 4 questions were on idioms, 6 questions on cloze test, 3 on synonyms, 3 on easy correcting the sentence questions, and rest were on miscellaneous topics. There were 40 questions and 35 were considered as good attempts with an average score in cut off to be 32.
2
. General Knowledge and Current Affairs section had moderate to difficult level questions with 10 Questions on National Issues (Easy) & 5 Questions on International Issues (Moderately Difficult), Sports- 6 Questions on Sports which were moderately difficult, Books & Authors- 3 questions and were quite easy, Awards- 5 very easy Questions, Science & Technology- 3 Questions which were extremely difficult. It had 50 questions in total and 36 questions were considered as good attempt with a cut-off to lie between 33 and 34.
3
. Elementary Mathematics was the most difficult section of CLAT 2018 WITH lengthy calculations. The entire syllabus was covered in 20 questions. Questions were asked from Probability, Time & Work, Time-Speed-Distance, Profit & Loss, Discount, Percentage, Geometry and Simplification. It had a total of 20 questions with 12 considered as good attempt with expected cut-off to be 10.
4
. Logical Reasoning section was moderately difficult with questions from Analytical Reasoning. Questions related to Directions, Blood Relations, Series, Coding & Decoding were asked. Questions on Syllogism were easiest in this section. There were a total of 40 questions with 34 considered as good attempt. The expected cut-off was 32.
5
. Legal Aptitude section was comparatively easy this year with 17 Questions on Legal Knowledge, 4 Questions on Statement Assumption & 1 Question on Reasoning Assertion. Topics such as Intellectual Property, Family Law and International Law were missing from this section. There were a total of 50 questions with 43 considered as good attempt. It had an expected cut off as 39.
CLAT 2017 Exam Analysis
CLAT 2017 exam was considered as Moderate with General Knowledge section with tough questions, whereas sections like Legal Aptitude, English and Reasoning were at par. Elementary mathematics was also comparatively tough and hence overall cut-offs had a minor dip.
| | | | | | |
| --- | --- | --- | --- | --- | --- |
| NAME OF THE SECTION | NO OF QUESTION | SUGGESTED TIME (IN MINUTES) | DIFFICULTY LEVEL | GOOD ATTEMPTS | GOOD SCORE |
| Logical Reasoning | 40 | 30 to 35 | Easy | 35+ | 31+ |
| Legal Aptitude | 50 | 34 to 36 | Easy (But Lengthy) | 42+ | 36+ |
| Elementary | 20 | 15 to 18 | Moderate | 13+ | 10+ |
| Mathematics | | | Tough | | |
| English & Comprehension | 40 | 25 to 30 | Easy | 34+ | 29+ |
| General Knowledge & Current Affairs | 50 | 8 to 10 | Moderate-Tough | 36+ | 29+ |
| Total | 200 | 120 | Moderate | 160+ | 135+ |